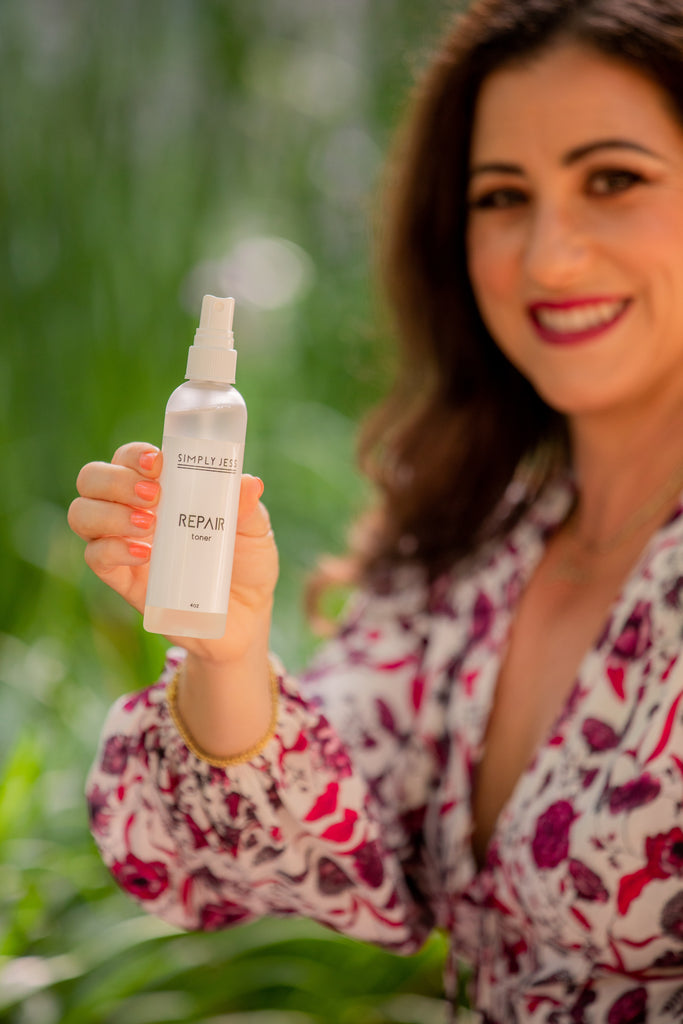 Simply Jess was recently featured on the Posh Lifestyle and Beauty Blog!  The Summer 2022 beauty guide included our REPAIR toner! 
Why is REPAIR toner such a great summer time product? 
WIth highly protective antioxidants such as

CAMU CAMU

, this toner helps protect your skin cells from environmental damage.
After being in the sun, swimming or vacationing the skin can be drier than normal. So this helps re-hydrate! 
Using calming ingredients and Lavender floral water as a base, REPAIR toner can soothe irritated skin! 
We use REPAIR after the cleansing step morning and night. You can also use it:
After Makeup as a set spray
After being outdoors, on a hike etc
After getting too much sun and becoming red
This super star product helps deliver such amazing results, no wonder it is a top seller in our line for the past 5 years! 
Do you use a toner daily or do you skip this step?