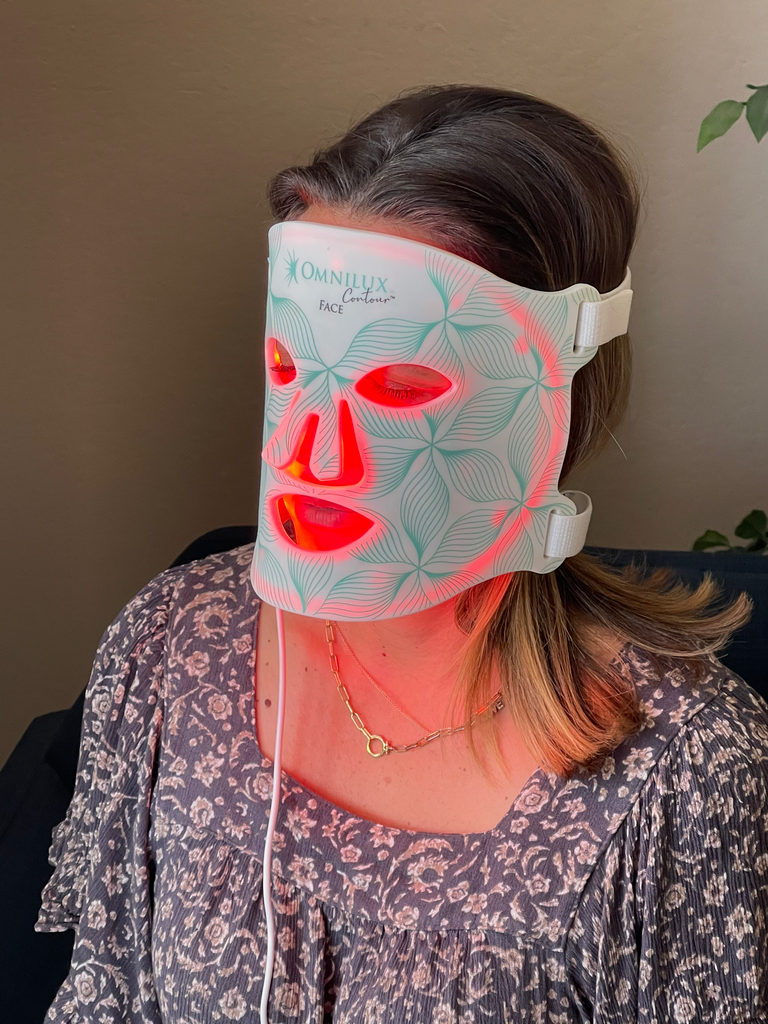 Facial tools and devices are very trendy and for good reason! I love to share my skincare tips and tricks with my clients and I do believe in adding in tools as needed can really improve the skin! 
With all of the options for at home treatments today, it is a great way to incorporate positive skincare results in the comfort of your own home. Many of these tools were not available when I was treating skin in the treatment room, you had to go to a spa or salon to receive. 
I personally own and use all of the tools I will be sharing today and they are my favorites. I own others but I don't use them as much and don't feel they deliver the results these do. All three perform different functions, are non invasive and can be used alone or together. 
The Gua Sha Tool is one of my favorite at home treatments for lifting and sculpting the skin. Our Gua Sha is made of white jade and has a naturally cooling effect. My favorite way to use this is to treat under eye puffiness in the morning before my makeup. You can even store it in the freezer for a instant de-puffing treatment! Learn more about it here.
This ultrasonic face tool, found under the name of skin scrubber, was one of my favorite tools in the treatment room. When I found a portable unit for at home use I was so excited to try it! This tool can be used a few different ways. 
Cleansing- It comes with attachments you can use to help cleanse the skin
Product Absorption- After you apply your treatment products you can use it to help penetrate product into the skin. 
I love how it feels as well. You want to make sure you are using this with water or product and never on dry skin. It is non invasive but follow the directions to avoid any irritation. I bought mine on Amazon here. Also a great value! 
One of my all time favorite professional treatments when I worked in the medical spa was the red light treatment from Omnilux. They are the leaders in this category with many clinical studies and have been on the forefront of this technology.
Red light helps stimulate collagen 
Helps minimize fine lines and wrinkles and firm the skin
Brightening for the skin
When I found out they had at home version I immediately purchased one. Now this was a no brainer for me as I have seen clients skin change from this teachnology for years and I wouldn't trust another brand for this type of at home mask. This one is the biggest investment of all three I am sharing today, but the company did give me a code for 10% off.
Use code SJ10 and if you want to learn more about this incredible mask you can click here 
I hope this helps if you are in the market for a new at home treatment. I do recommend being consistent with your skincare products before introducing a device. These tools are extras but make such a great difference! Let me know in the comments if you have any questions!