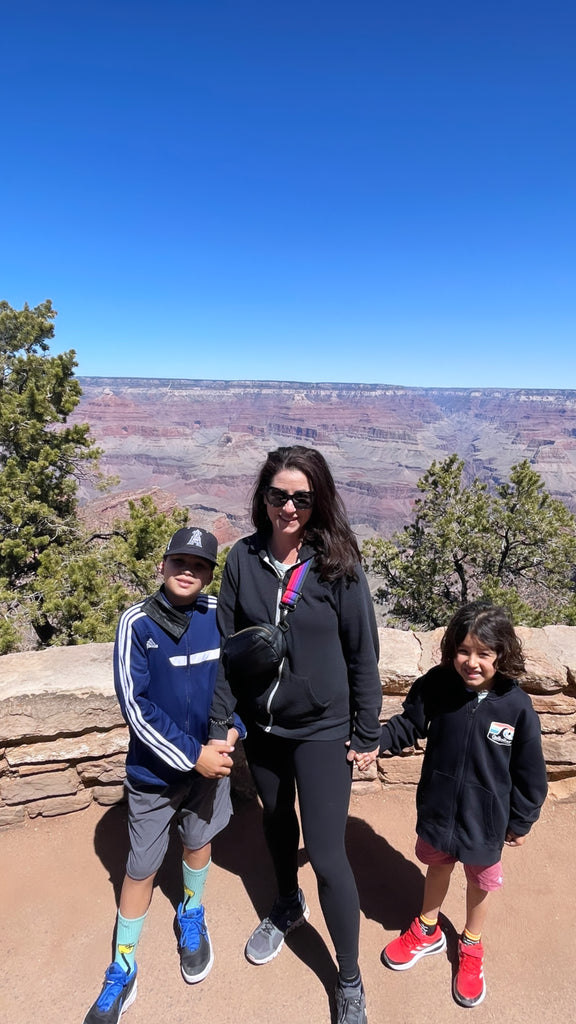 For spring break we took a trip to the desert to visit family and see the Grand Canyon national park. I can always notice a change in my skin when I travel, whether its from the airplane where the skin is instantly dehydrated or changing climates like the desert. Especially because of my dry skin I can feel and see the negative impact it brings.
After returning from my trips, I always perform a mini facial and help get my skin back and track, hydrated and glowing! Here is my process. 
Cleanse I like to cleanse using my ultrasound tool, it gives a deeper cleanse and sloughs off the dead skin at the same time. This tool I use is a great deal on Amazon. 
Exfoliate/Clay Mask Next I like to exfoliate to remove more dead skin and brighten. I use the RENEW watermelon mask for 10 minutes and it does wonders for my skin! 
Hydrating Mask I like to do a two-step mask, especially after being in the desert where it is bone dry! I love using this very simple gel mask, it is hyaluronic acid and I even use it on my lips. 
After double masking if you really want to get your glow on you can now do some of my favorite extras! Two of my favorite at home facial treatments include the Gua Sha and the Omnilux Contour. 
The Gua Sha tool is a very inexpensive way to see such amazing results lifting and firming the skin. We love to use this with out REBOOT restorative oil as it helps the gua sha glide beautifully along the skin. 
More of an investment in the skin would be the Omnilux Contour LED mask. This mask is my favorite facial device, it is the most trusted in this category. The moment I found out this mask was available for at home use I purchased and I love it! You can use code SJ10 for 10% off! 
After this skincare routine my skin felt and looked so much more hydrated and glowy. And after being on the road with my kids, I felt much more relaxed after taking some time for self care! 
If you have any questions about this routine or products, please share them below!