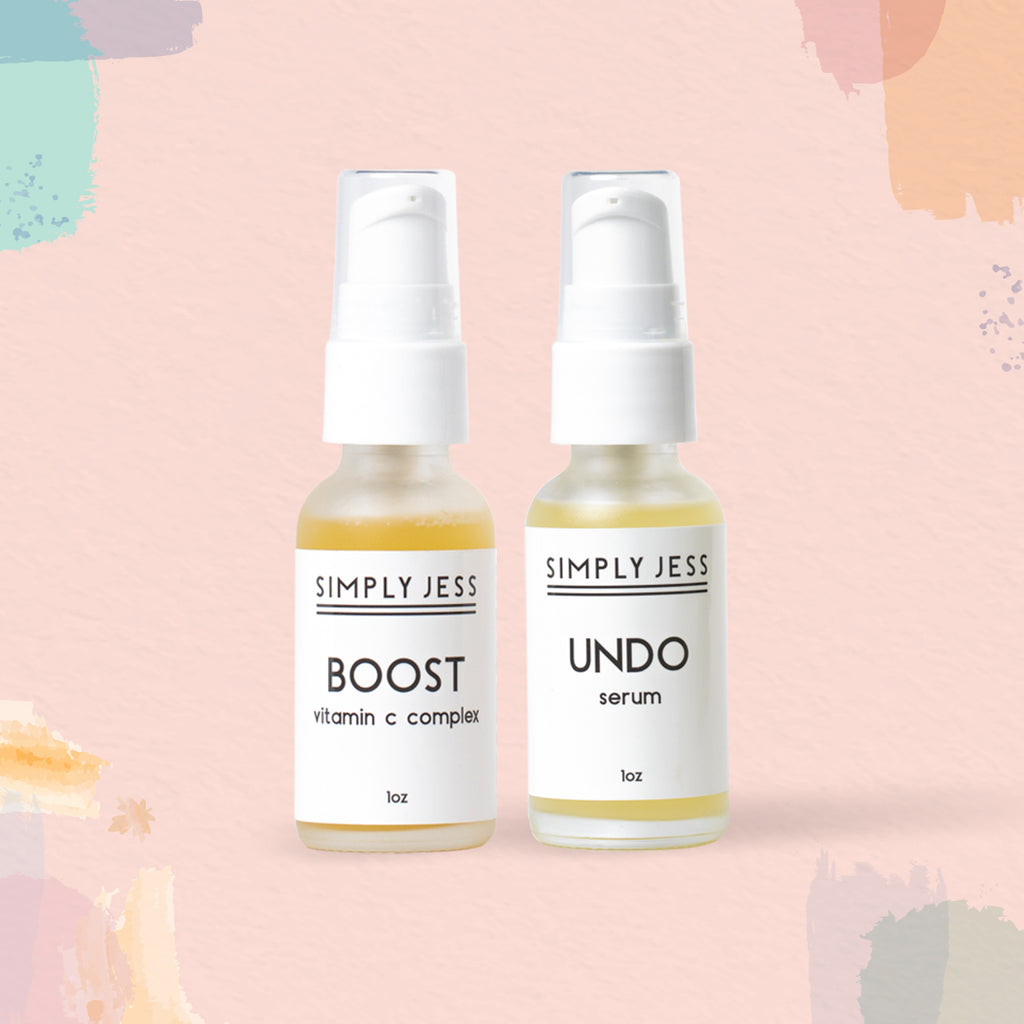 One of the most frequently asked questions we get is, which serum is right for me?
We have two serums in Simply Jess skincare and it can be confusing as to which one is right for your skin type so let's break it down! 
First and foremost, what is a serum? A serum is a targeted treatment product designed to treat a specific skin concern. With serums they are typically light weight and designed to be absorbed into the skin before a moisturizer or facial oil.
They solve a problem and target a specific concern. Let's talk Simply Jess Serums. 
WHO IS IT FOR:
Aging Concerns
Hyperpigmentation
Sun Exposure
Occasional Breakouts
This daily Vitamin c blend is brightening and protecting. It can be used once or twice a day.
WHO IS IT FOR:
Dehydrated/dry skin types
Dull looking skin
Sensitive skin
Redness in skin
If you have skin concerns that fit both descriptions you can use both serums. Some of my clients layer and some use one in the morning and the other at night. If you only choose one serum you can use it twice a day under your facial oil or moisturizer. For the best results here is what we recommend:
A.M. AND P.M. routine:
How about you, do you use a treatment serum daily? What is the concern you are trying to treat?