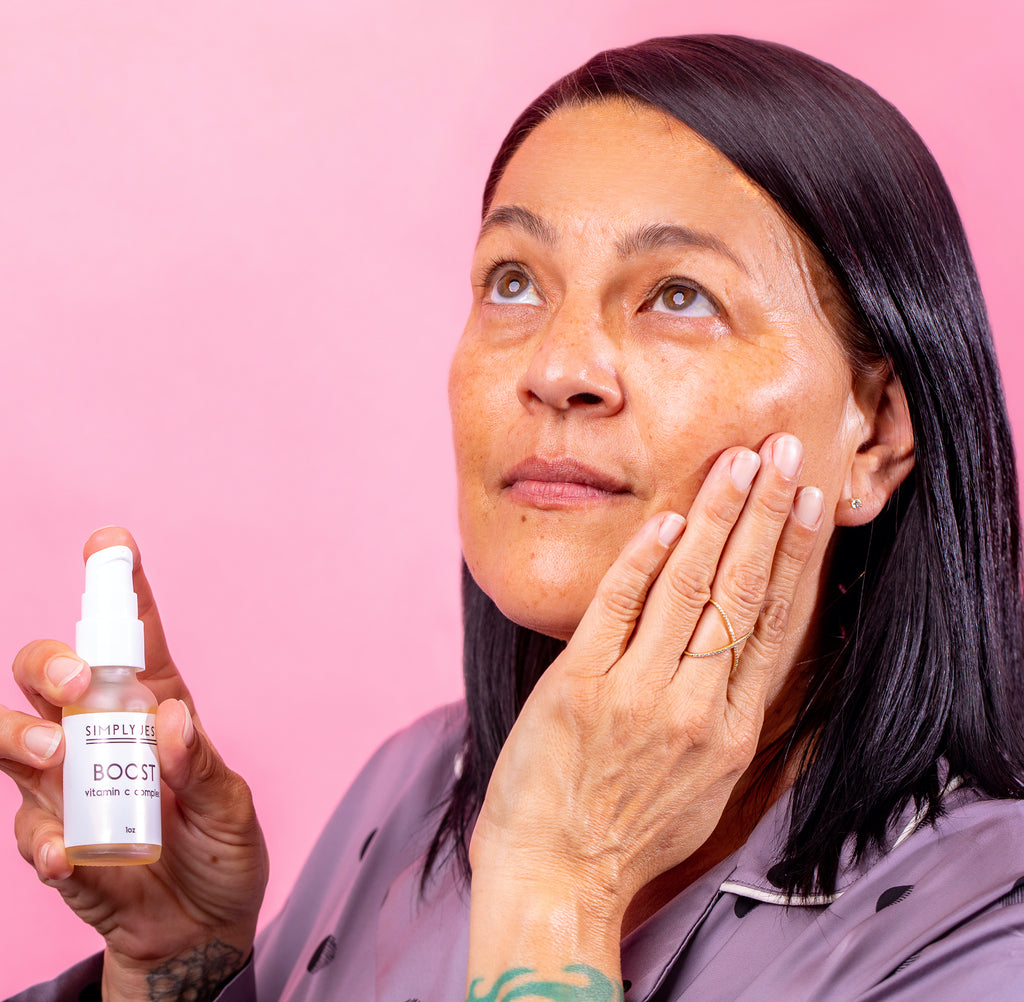 We still have a few more days in June which is Acne Awareness Month. After years of treating skin in the treatment room I want to share some of the ingredients and treatments that made a difference on my clients with acne! 
1. Clay Masks- Clays work well with drawing out impurities from the skin and healing breakouts. Our RENEW watermelon mask is a clay based mask which coupled with watermelon extract works beautifully for acne. You can even spot treat!
2. LED Therapy- My favorite treatment when I was working in a medical spa was LED therapy for acne. The reason I love it is because it is super effective with zero negative side effects. The only downside is that it can take a bit longer to see results than some of the more invasive options. 
There is an at home version and I LOVE it. You can read about it here and I have a code for 10% off  using JESS10 
3. HYDRATE don't STRIP- One of the biggest mistakes I see people with oily or acne skin types is over stripping the skin. Just because there is an excess of oil doesn't mean you should use stripping ingredients or forget the hydration. Hydration= water not oil. 
My favorite hydrating products for acne are BOOST vitamin c with Hyaluronic acid and niacinamide (Great for acne) and REPAIR toner  which is calming for the inflammation. 
Like always if you have any questions about treatments or products let me know below!