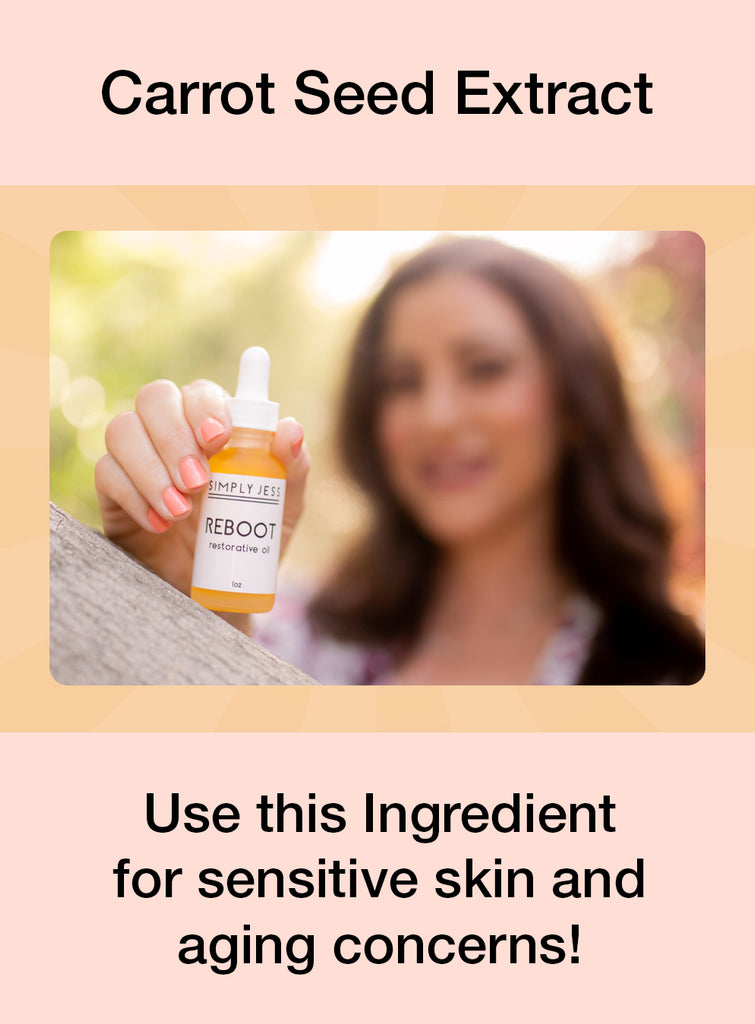 One of my favorite ingredients for sensitive skin issues is Carrot Seed Extract. I have been using this ingredient for years and today I am sharing a few of the reasons I love it so much! 
Carrot seed oil is an antioxidant. It helps protect your skin cells from environmental damage. Great if you are in the sun.
Effective for Aging concerns. Carrot seed oil helps promote cellular turnover. 
Overall rejuvenating for the skin.
We use this effective ingredient in our REBOOT restorative oil!  Formulated with other nourishing and rejuvenating ingredients that make this oil a client favorite! Neroli oil calms sensitive skin while making the oil smell divine. 
Other key ingredients include: 
Rosehip Seed Oil - Brightening and Super moisturizing
Jojoba Oil - Deeply Hydrating, Anti-Inflammatory, Rich in Vitamins
Grapeseed Oil - Soothes redness, powerful antioxidant
What we love about REBOOT oil: 
Medium weight formula, non-greasy
Smells AMAZING
Goes on smooth under makeup
If you have tried REBOOT restorative oil let us know what you think of it below!