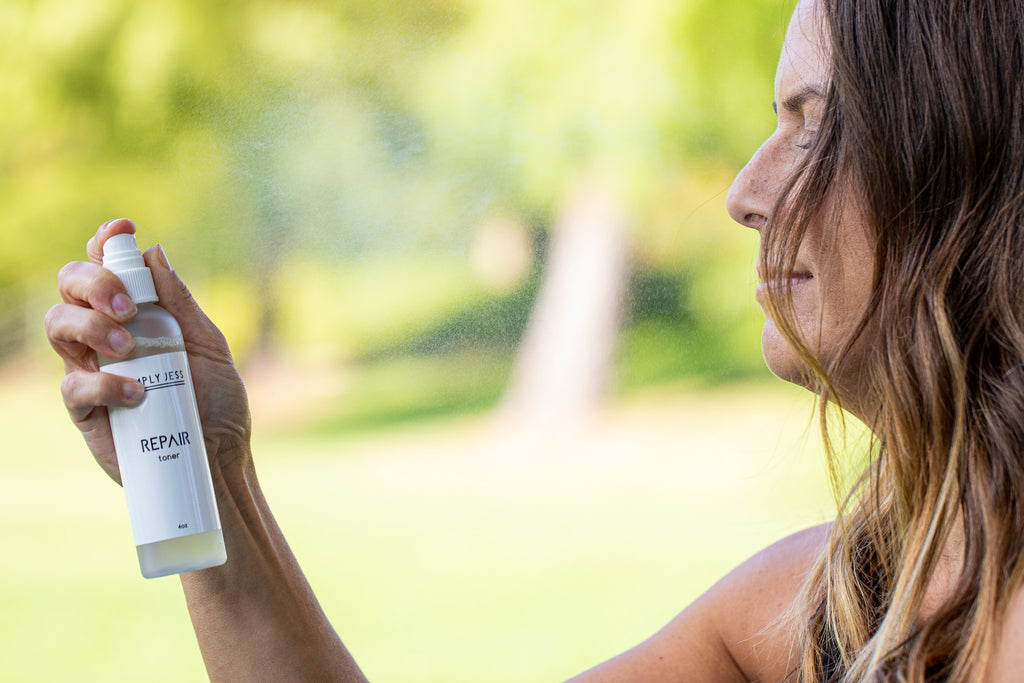 This week we are talking about toner! I have been using a spray toner for over 20 years, this has been one of my favorite steps in my skin care routine. The thing I love about toner is that you can use it throughout the day and it enhances the other steps in our routine.
Toner has been one of the most asked about products as well. Many of my clients did not see it as a major player in skin care and did not use it. They did not understand the function of toner and what the point was! Today I am going to highlight three reasons I love toner and how to use it!
Use toner to complete the cleansing process. 
After cleansing the skin, you can tone to make sure your makeup is fully removed by spraying toner onto a cotton round and swiping all over your skin.
     2. Spray toner before you apply your treatment products.
Treatment products and serums are best absorbed when the skin is damp. It acts as a delivery system for the treatment step. A spray toner is best used right before the serums are applied for best results.
     3. Apply toner to set your make-up.
A great way to help your make-up looking its best all day is to set it with a toner. This keeps your make-up looking fresh and skin looking hydrated. 
My facial toner REPAIR, was the first product I came out with for the face because I have been such a fan of toner! I added lavender floral water as its base so I could have a relaxing element added. I love to use this throughout the day, keeping it at my desk or taking it on the run. It keeps my skin hydrated, protected from the elements and me feeling calm! 
Do you use toner? What is your favorite benefit you see?