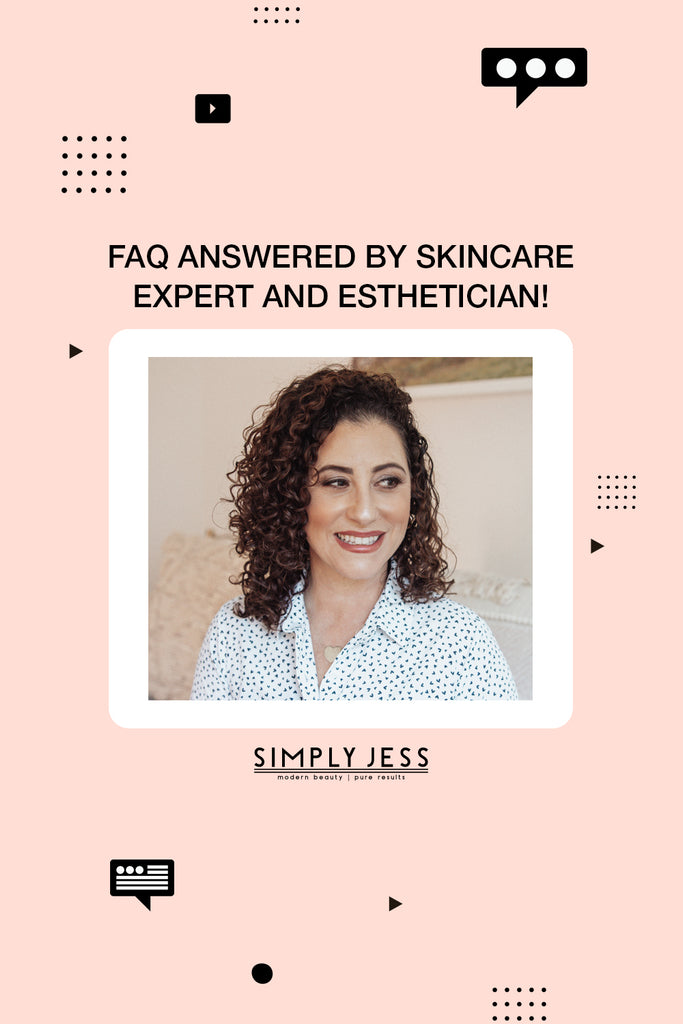 Today I am answering the top questions I get asked on the regular from followers, clients and friends and family. I am sharing my favorite tricks and tools that help my clients skin (and mine!) look its best! You can listen to the episode below! 
Some of the questions we answer include:
What are the best ingredients for my skin type? 
What order do I put my skincare on?
How often do I use each product?
Which product makes the biggest difference? 
What is more important my daytime or nighttime routine?
My favorite at home device?
What do you think about Botox?
How often should I get a facial treatment? 

The BEST at home facial device I shared in the episode is linked here! They are offering a 10% off coupon with code: SJ10

For listeners we are offering 20% off our entire skincare line,  Simply Jess Skincare with code PODCAST at checkout!
Other skincare I recommend shop here! 

Reach out with any questions or if you need customized recommendations. Email is jess@learningtoglow.com or on Instagram @simplyjessskincare