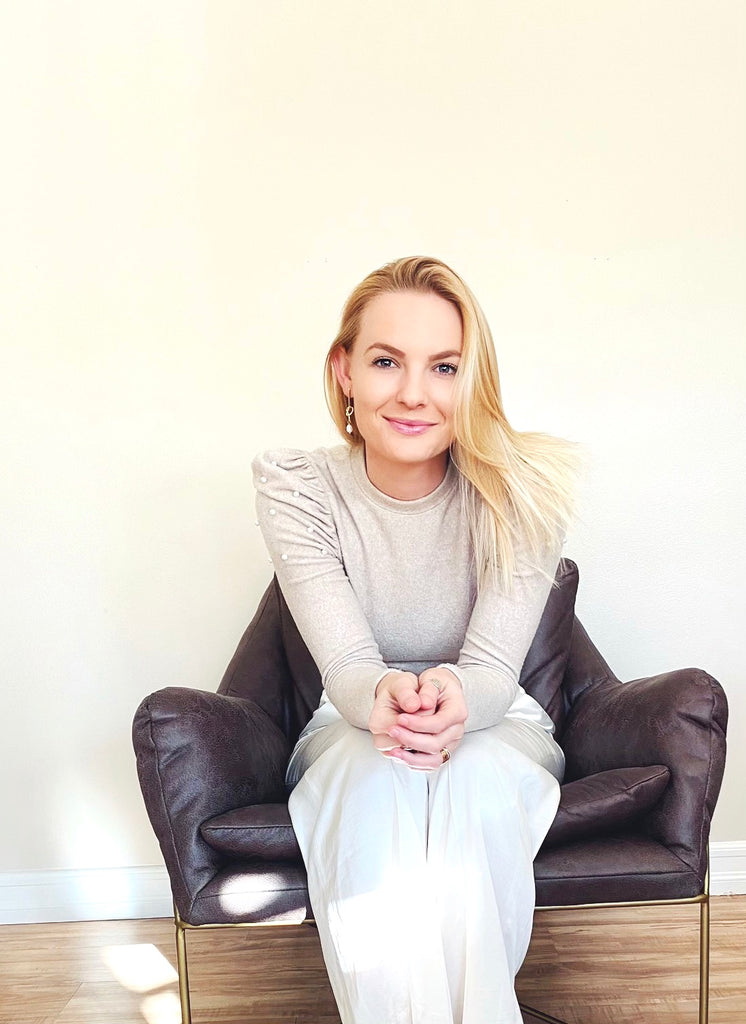 Today we have such a special episode with Founder and Practitioner Leigh Ann Lindsey where we introuce the EVOX modality. Leigh Ann supports clients in-person and remotely through 1:1 neuro-transformational coaching and EVOX Therapy (voicemappinag + biofeedback technology). Through both, Leigh Ann helps clients identify and release the subconscious barriers keeping them stuck in limiting patterns so that clients can uplevel and create more joy, peace and alignment in any area of life (relationships, career, athletics, etc).
If you are like me and have never heard of this, you are in for a treat. Leigh Ann shares her story of being diagnosed with breast cancer and through her treatment found this modality that really resonated and helped her with her healing. So much so that she decided to become a practioner and share her love of EVOX with others. 
You will love Leigh Ann, she was so wonderful to have on the show and I loved her knowledge in a topic we have not yet discussed here. 
She was kind enough to offer my listeners a code good for a one time use for 20% off your first EVOX or Neuro-Transformational Life Coaching session: use code:  SIMPLYJESS when you check out on her website! 

Links:
The Accrescent Website: https://www.theaccrescent.com/
Instagram Handles: @theaccrescent @leighannlindsey
THANK YOU to those of you who have shared the podcast! Please share this episode with someone you think would enjoy it! And don't forget to subscribe so you know when the latest episodes are live. We have so many exciting guests coming this summer so stay tuned.