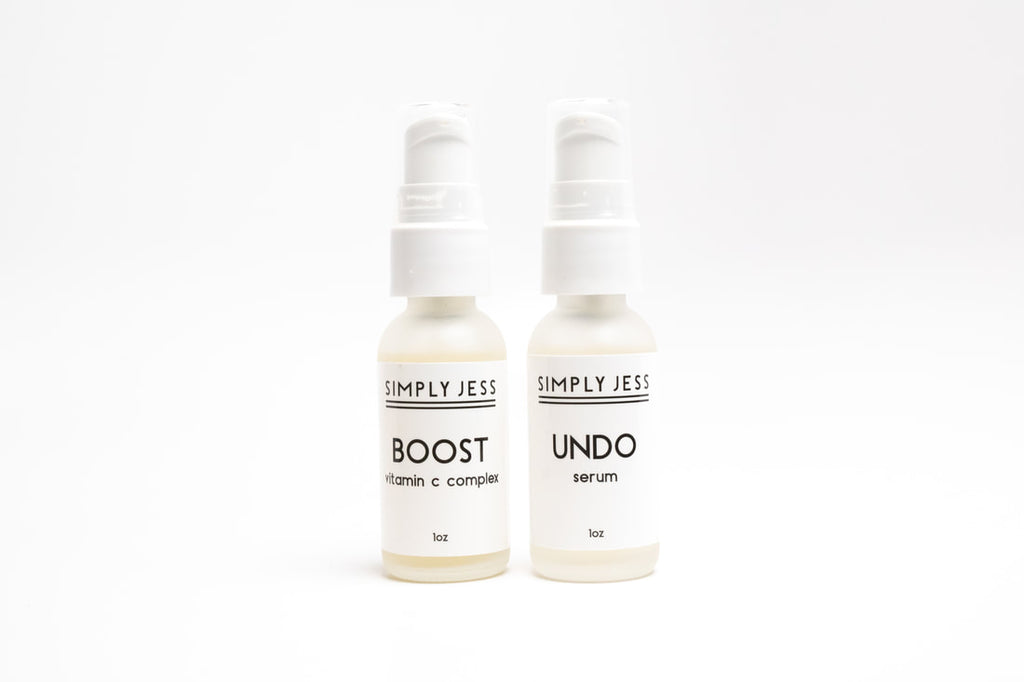 If there is one ingredient I couldn't live without it would have to be Hyaluronic Acid. This naturally derived ingredient is powerfully hydrating without being heavy. It is produced in our body and large amounts are found in our skin, tissue and eyes (tears!) 

It has the ability to bind moisture to the skin (binds up to 1,000 times its own weight in water), and to protect and heal. Hyaluronic Acid  helps the production of collagen -hello firmer looking skin! As we age, our oil and hydration dips in our skin so this is the perfect ingredient to add into your regimen.  

What I love most about it:

You can (and should!) use this on any skin type. It is light enough for oily/acneic skin and amazing for us dry skin types.
Soothing for sensitive skin types, super gentle on the skin.
Hydrated skin=more plumped skin! A terrific way to help fine lines and wrinkles plump out is to have a super hydrated skin. It is an anti-aging super hero! 
What products include HA in Simply Jess?
I love this ingredient so much I put it in both UNDO serum and BOOST vitamin c complex. The vitamin C serums I have used in the past have been a little drying for me and I did not want that experience with BOOST. Also, some of the Hyaluronic acid serums I have used in the past have had  a sticky feel which you will not have with these two. 
Do you currently use Hyaluronic acid in your skin care routine? Tell me how you like it!