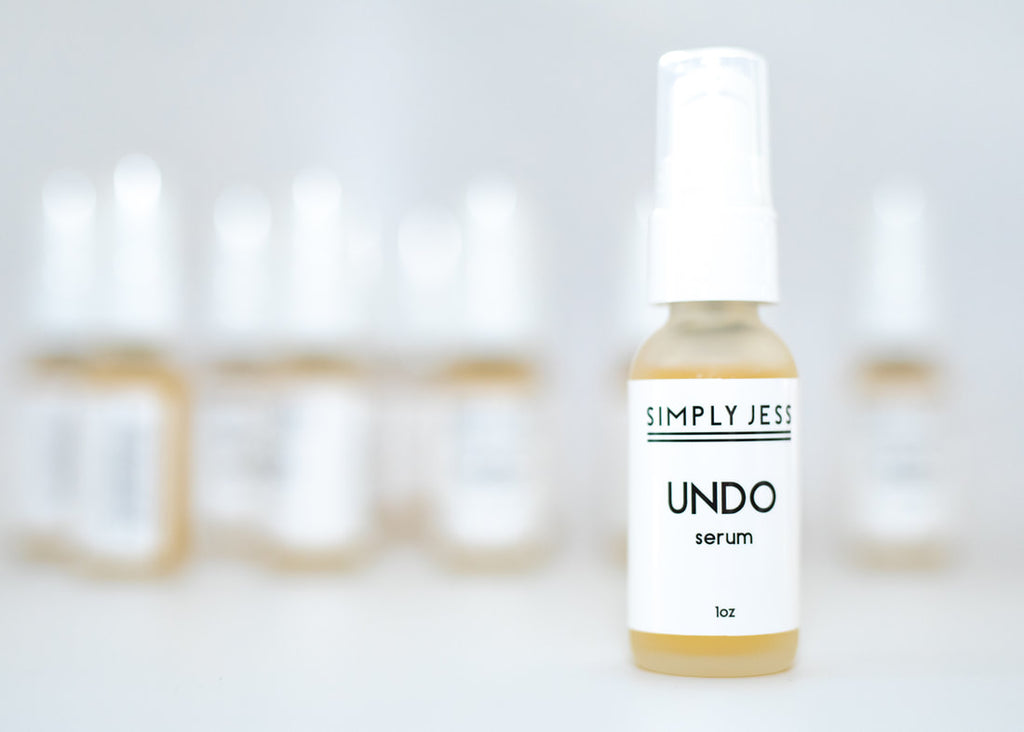 My latest and greatest product in the Simply Jess Skin Care line is here! All new UNDO facial serum is here to change your skin. This serum was created to help UNDO damage, dehydration and to get your glow back. Using Hyaluronic Acid, UNDO serum helps plump fine lines and wrinkles and add protection from the elements with concentrated active ingredients such as:
Hyaluronic Acid, t

he star ingredient, 

a super hydrator, humectant and binder of moisture. Not only that, it helps with the production of collagen and helps keep the skin firm making it the perfect solution for those experiencing symptoms that go along with aging skin. 
Organic White tea, less processed than green tea and an even more potent antioxidant, helps to brighten your skin while protecting it from the environment. It's a super star ingredient! 
Organic Arnica Extract and Coconut Water which bring additional hydration and soothing protection without adding extra heaviness.
Soothing and rejuvenating, Aloe Extract is a powerful skin healer. Amazing for dryness, sensitivity and redness.
Frankincense-regenerating and firming this precious oil is terrific for the skin.
Enjoy smoother, plumper skin with the new UNDO!