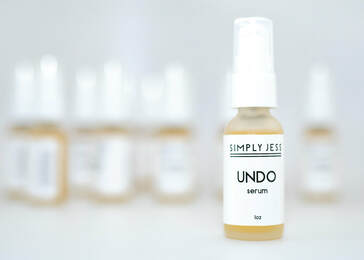 A common goal of every client I see is to achieve clear skin. And the question I get asked a lot is what to do when the skin is clogged, congested and has black heads. Below you will find my top 3 tips for getting your skin clear and keeping it that way!

1. Exfoliate

I know I have said this before but it is one of the most important steps for getting the skin clearer. We need to slough off the dead skin cells and help promote turnover. When dead cells pile up this can lead to clogged pores which is why exfoliation is great for both preventing and treating congestion. This is especially important while as we age and the cellular turnover slows. I recommend 1-3 times per week and keep it consistent. 

2. Hydrate 

Being dehydrated makes it difficult to remove blackheads, so make sure you keep the skin hydrated. Drink that water! And using ingredients like Hylauronic acid will help prevent water loss in the skin make a huge difference. The old way of thinking about this was to dry out the skin so that the skin would be rid of the oil which is the cause of the congestion. Now we know the skin will overproduce oil when it is stripped causing more problems. UNDO serum is great for people who need hydration and protection without the oil clogging ingredients. It also is jam packed with anti-inflammatory ingredients so it will help soothe and calm breakouts. 

3. Get a facial! 

This is something I highly recommend for people who are really congested. When you get in with an esthetician they will have the tools needed to remove your blackheads in a sanitary way with the proper equipment. Of course I am a big fan of facials after all this is what I did for years in the treatment room. It is also relaxing and a nice way to get self care in. 

What are some of the tricks you use when you get congested?