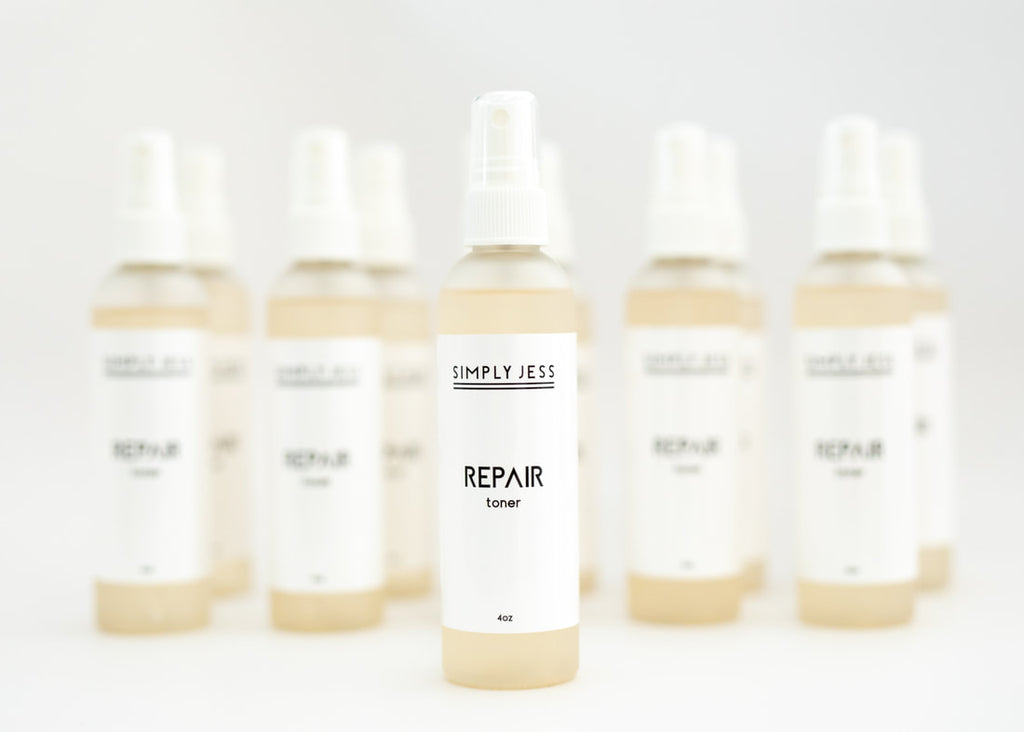 It's been very interesting here in Southern California! This past weekend we reached record breaking heat and temps have been higher than I can ever remember growing up. Also, our air conditioner stopped working for a few hours and it was not pleasant! 

Many people here have been spending more time outdoors, beach/pool etc. with little else to do due to COVID. Usually Fall is a time to focus on repairing some of the damage that results from summer time fun and extra sun exposure. 

One of the biggest tools in my skin care toolbox is REPAIR toner! This was actually formulated not only as a toner but as a compliment to SPF as it enhances protection of the skin cells. Not only does it help protect the skin with its high antioxidant value, it also has anti-inflammatory ingredients that help with sun damage. Along with being super-hydrating it is the perfect product to use before you go in the sun, during and especially after! 

Formulated with Camu Camu, coconut water and arnica this powerfully soothing and hydrating toner makes it amazing for any skin type. I use this on my kids after the shower to keep their skin in good shape after all the swimming we have been doing. 

As one of my favorite client says. " I spray before makeup, after makeup, when I'm hot, when I'm stressed! Whenever!" 

Have you tried REPAIR toner? What do you think of it?