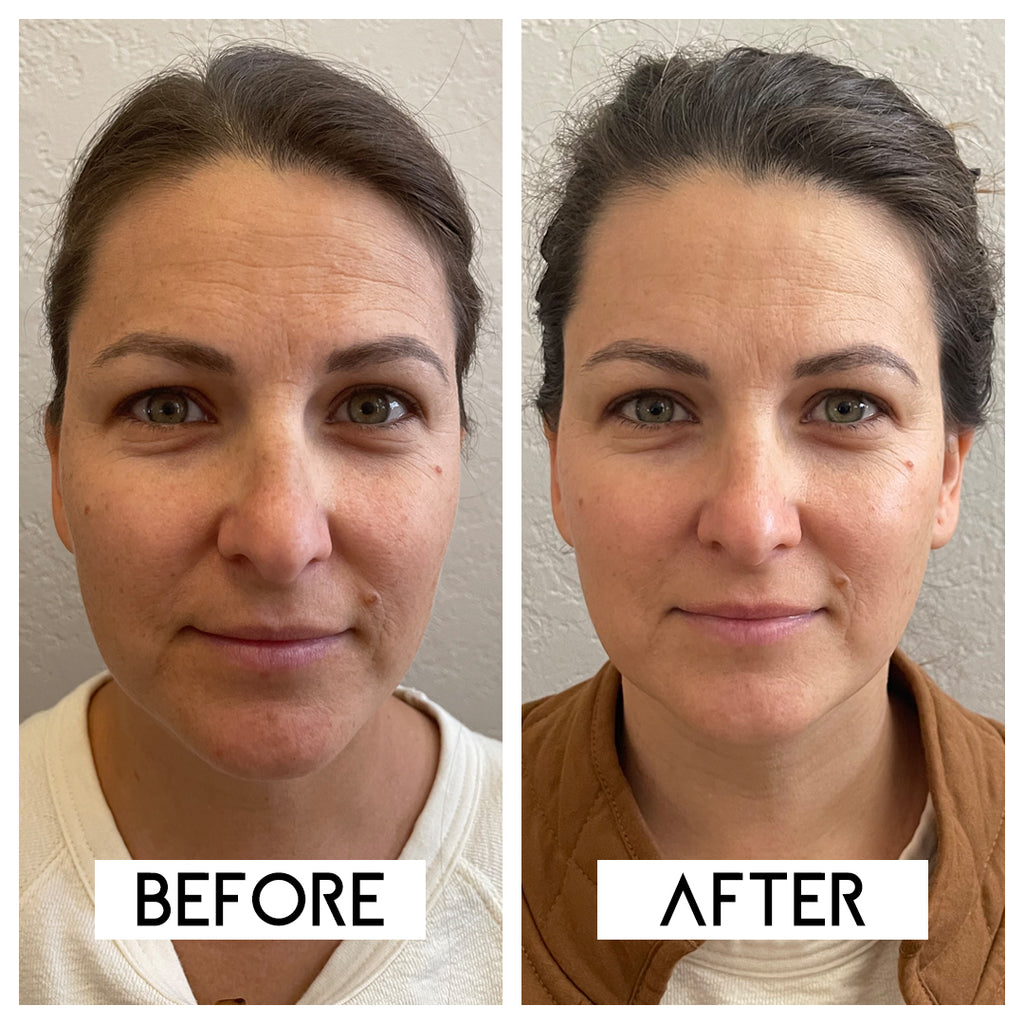 What a difference a month makes! Our new client starting using Simply Jess products and was able to take before and after pictures. Her regimen consisted of the following ALL natural Simply Jess Skincare products:
After not even an entire month, her after pictures were amazing. During this time of introducing Simply Jess, she did not have a professional treatment, just daily product application. 
So what is the biggest change?
Her overall hydration has improved tremendously
Fine lines and wrinkles are less visible
Skin tone appears more even and brighter!
Redness is lessened
It is simply amazing how in less than one month we are able to receive these results with only topical skincare and all natural ingredients. These products WORK wonders!
We will follow up with our client in a few weeks so stay tuned for more before and after photos and this incredible transformation!