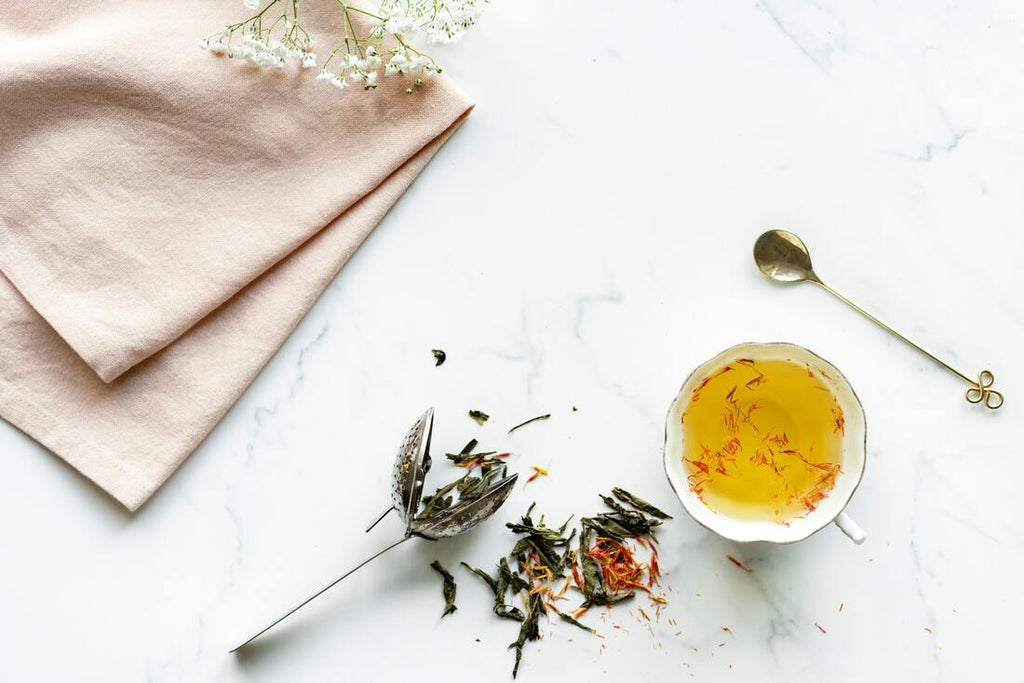 My next highlighted ingredient in my Super Star Ingredient series is Organic White Tea!
Organic White tea is less processed than green tea and is an even more of a potent antioxidant. W
hite tea is made using the new leaves and the uppermost buds, while the Green tea is used from the mature leaves. This is important because it helps keep the phytochemical in the plant intact. 

It helps to brighten  skin while protecting it from the environment. It's a super star ingredient! Some of the other benefits include: 
Because of the high antioxidant levels present white tea is highly beneficial for anti aging concerns
Protection from free radicals such as UV exposure/environmental factors
Helps naturally boost levels of antioxidant defense enzymes 
Because of the benefits I have learned about White tea in topical skin care applications, I have even started to drink White tea vs. Green. The health benefits are amazing when you ingest the tea internally and I like the taste much better than Green tea! 
We use certified Organic White Tea in UNDO serum because of all of these wonderful anti aging benefits. It is also helpful for sensitive skin types. You can learn more about the ingredients in UNDO serum
here
! 
​