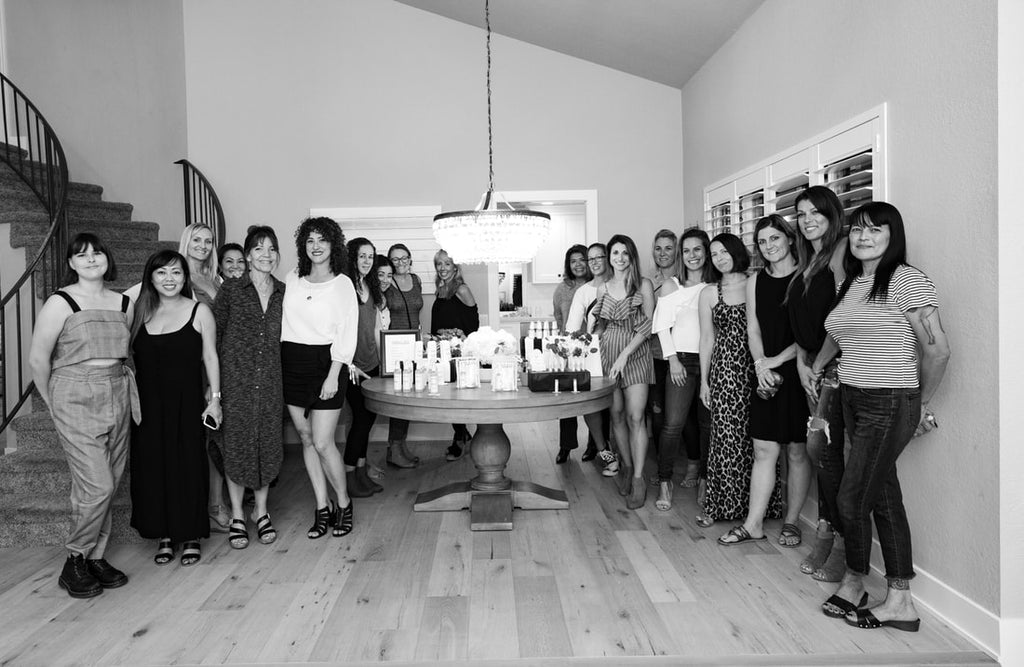 It has been over a month since I have launched the new Simply Jess line and UNDO serum! We celebrated with a party at my dear friends house and had my family and friends over to celebrate. It was so exciting to show off my new packaging and the new products we have introduced. It was so much fun and I felt so supported. More pictures below! 

I have been getting great feedback about the results and how much my clients are loving the plumping effect of UNDO facial serum. They report they are seeing a more even glow in their complexion. The same results I have been seeing on myself!

Another addition to my line is the HYDRATE Kit which includes a full size UNDO serum, travel size REPAIR toner and MINT lip balm. It is such a great gift as it comes in a cute pouch and you receive the lip balm FREE when you buy the kit. The travel size REPAIR toner is also new and can be purchased separately if you want to try a smaller version first or want a purse sized toner. 

Thank you to all of you who have tried out the line and if you have any requests for future products I would love to hear the feedback!