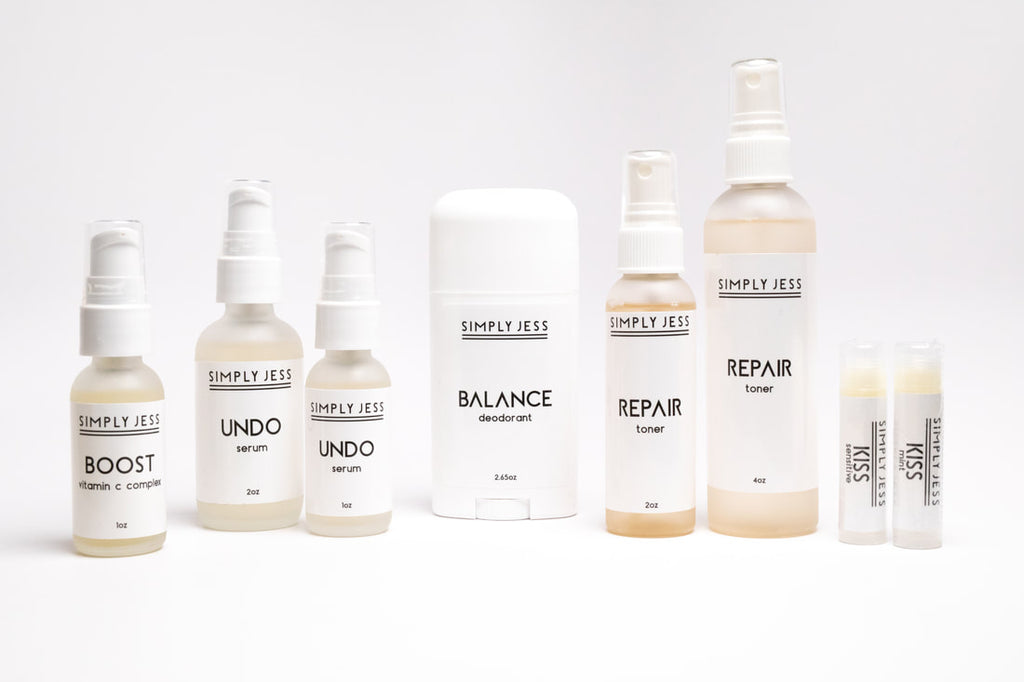 One of the most asked questions I get is what do I use and how do I use the products. Today I am going to break this down and also list my weekly routine. Every step below includes applying product on the face and d
écollete
 (neck and chest). This is especially true for your SPF, I even treat my hands! 
A.M. Routine 
Cleanse
(I have been trying different cleansers lately but I am liking the Farmacy cleanser as it removes eye makeup too. 
Tone- REPAIR toner
(this can be sprayed directly onto the skin or applied to a cotton round and applied that way.)
Target- BOOST vitamin c complex              UNDO serumHydrate- REBOOT restorative oil
(I recommend this product be used at night. But because I am so dry and like a dewy finish on my skin I apply in the morning too).
Protect- SPF (
currently I am using a few different tinted SPF products that I double as my light foundation/coverage since I don't use a lot of make-up. I like
Elta 
tinted SPF.
*A note about washing your face in the morning time. There are a few different philosophies on this. Some skin care professionals are in the die hard camp of 'you MUST wash your face in the am its important!' My opinion may be controversial but I say, it depends. For me personally, I am ultra dry. I put amazing products on my skin at night and sleep in them. I wake up in the morning and my skin looks great so I don't always run to the sink and rinse off! Since I work out in the morning I do wash my face after that so that is another reason I don't wash first thing. I don't want to over wash. Just a tip but this doesn't apply for everyone, especially if you produce a lot of oil. Do what feels best to you. 
P.M. Routine 
CleanseTone- REPAIR toner
(this can be sprayed throughout the day, after the gym and over make-up as well.)
Target- BOOST vitamin c complex




              UNDO serum

Hydrate- REBOOT restorative oil 

Treat- Simply Jess Gua Sha - 
​Using my gua sha each night before I go to sleep is such a gift to my skin. Not only do I find it to be a relaxing ritual I look forward to each night, the benefits to the skin is amazing. I feel like it gives me such a wonderful glow and firmer looking skin. You can read more about the benefits
here
. 
1-2 x a week
In addition to my daily regimen, once or twice a week in the P.M. I treat my skin to exfoliation and a mask. I write a reminder to do this or I just take a look in the mirror sometimes and think yikes, time to remove some of this dead skin! Our cells turnover every 28 days, and this takes longer around 40 days as we get older. The exfoliators help this process and slough off dead skin making the skin softer. I also use a mask to help with my dryness and dull skin. I just posted three DIY Masks you can make at home if you did not catch it, click
here
. 
That is my daily and weekly regimen, please let me know if you have any questions. Some of my clients use BOOST vitamin c just in the morning and UNDO serum at night and that is also a wonderful option! Being consistent with your anti-aging serums and protecting ingredients goes a long way for the health of your skin. 
​