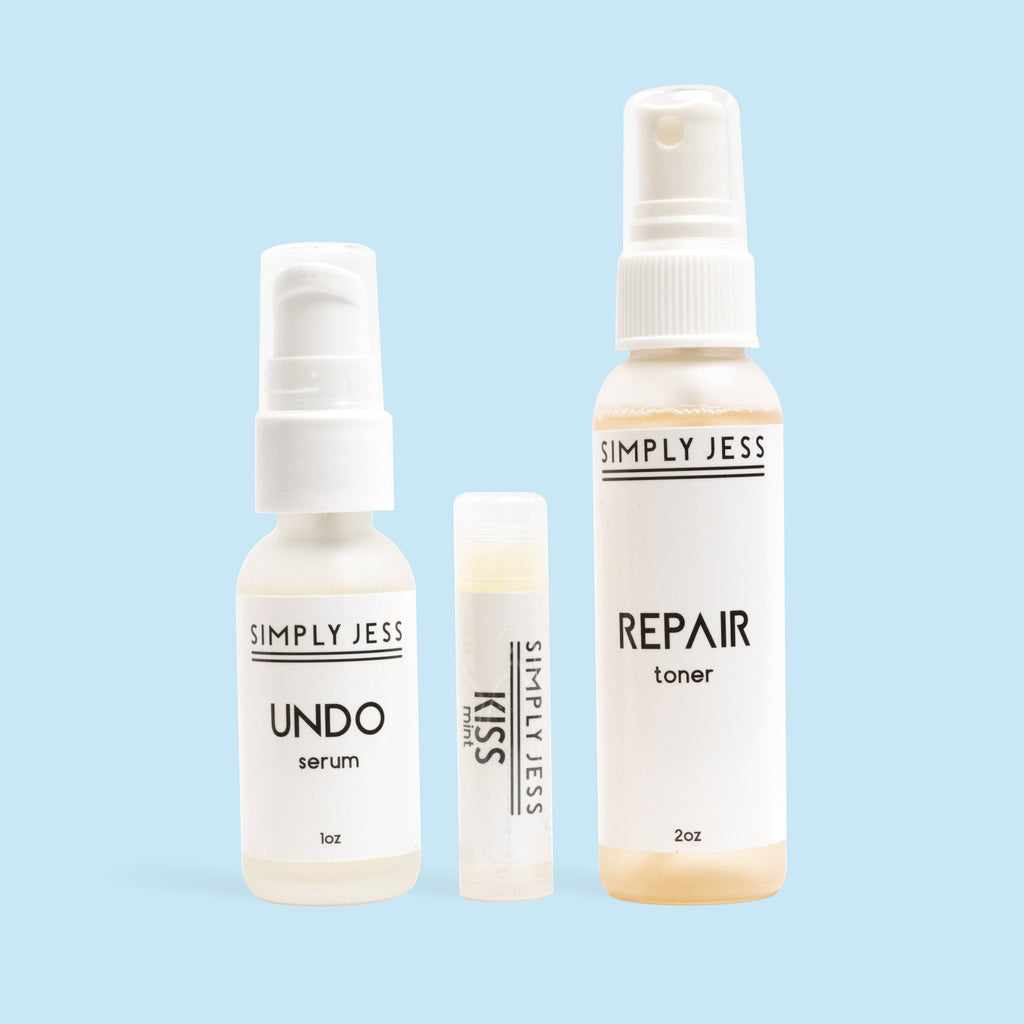 Once you know your skin type, it is easier to figure what your skin actually needs. For example, if you are experiencing dry skin, you will need moisture. So let's break down the difference between MOISTURE and HYDRATION! 
The most basic difference when it comes to skincare is Hydration is replenishing water to the skin and Moisturizing is adding back oils to the skin. 
Dehydration is the lack of water in the skin. This condition can present in ALL skin types! I am looking at you oily skin types! Many times with oily skin clients are stripping their skin with harsh products just causes the skin to produce even more oil and strip the skin of all water. 
Dry Skin lacks oil in the skin and benefits from products that helps infuse oils and rich ingredients. Dry skin can also be dehydrated and many times this goes hand in hand. 
So how can we get that glowing skin we all crave? HYDRATION! This goes for all skin types. If you are oily and have plenty of oil, adding in ingredients like Hyaluronic acid that not only hydrate but help bind extra moisture through out the day. 
Using products like UNDO serum with Hylauronic Acid will help with dehydration! Locking it in with a facial oil like REBOOT restorative oil is perfect for a skin lacking oil. 
Our HYDRATE kit is the perfect solution for skin types that need hydration or water. This is most of us! As a skin care therapist no matter what type of skin I was treating, the most common condition was dehydration. 

Why make sure you are hydrated?
Healthy looking skin or that GLOW up
Plumped out fine lines and wrinkles
Balanced skin doesn't over and under produce oil 
So the bottom line, stay hydrated for healthy looking skin!