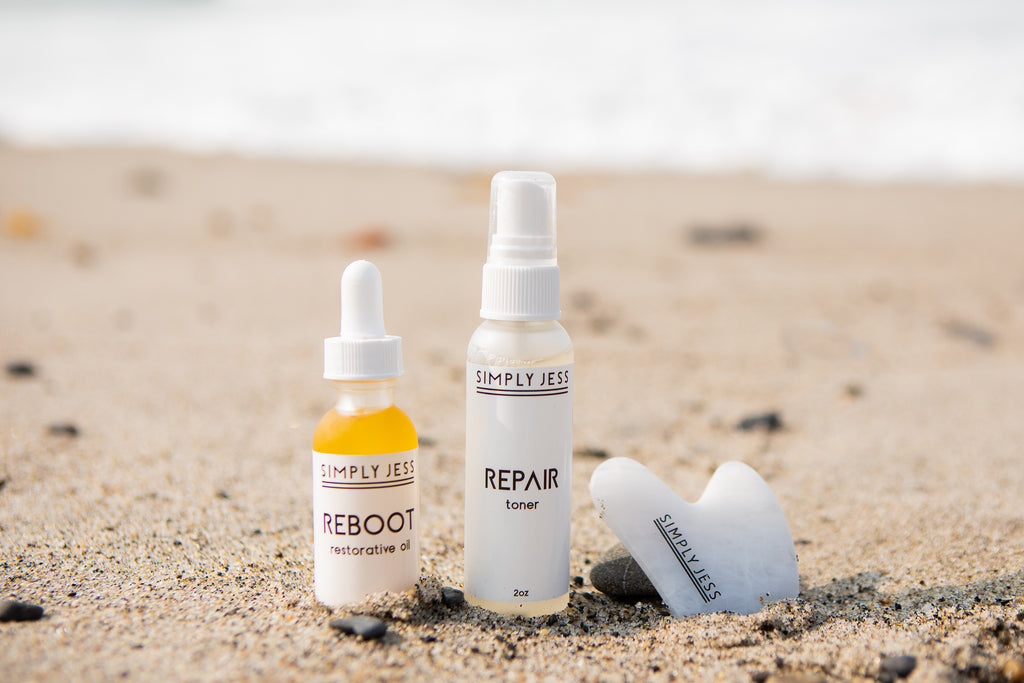 We are so excited to announce our latest facial bundle, the GLOW kit!
Our brand new HOLIDAY kit will be available next week and will only be here for a limited time! 
It includes everything you will need to achieve a glowing at home facial Gua Sha Treatment! 
Our Facial kit is over a $95.00 value and it is being offered at $79.00! Our kit bag makes a cute travel bag!  The products include: 
REPAIR toner-a hydrating toner that delivers hydration, calmer skin and amazing results. 
Our Signature white jade
GUA SHA
 helps lift and tone. Naturally cooling this stone have a wonderful de-puffing quality and is great under the eye area. 
REBOOT restorative oil
 is our top selling facial oil designed to deeply nourish and moisturize. REBOOT has a signature scent of Neroli oil making it soothing and calming when applied. 
Our quantities are super limited with this one, you can be added to the waitlist by emailing us at hello@simplyjessskincare.com and do not forget to sign up for our newsletter to be the first to know!