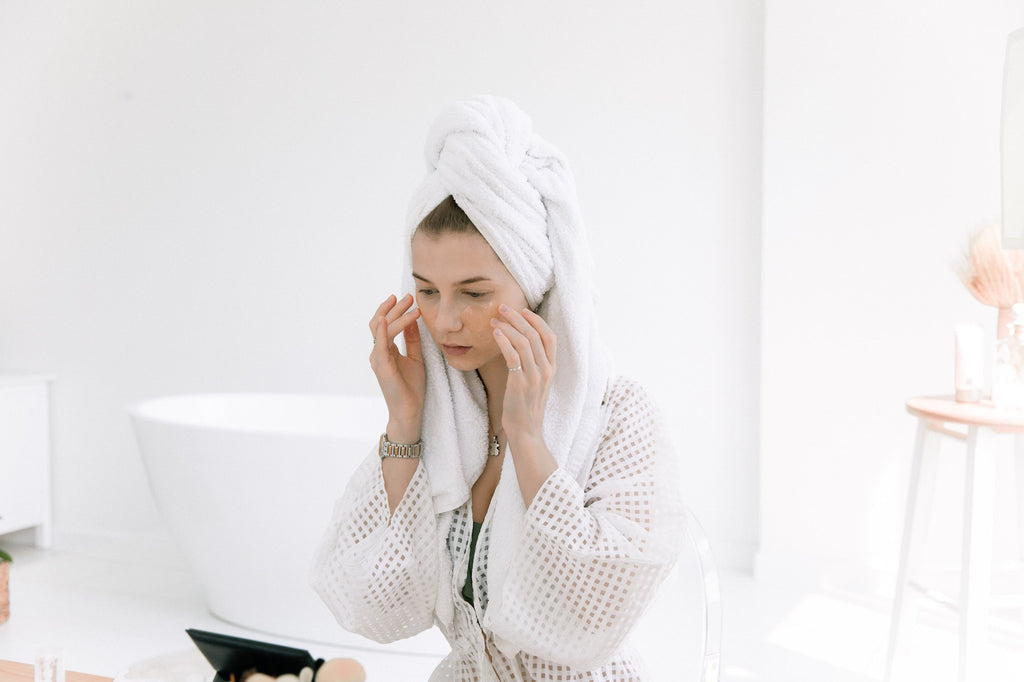 Many clients have reached out with questions about how to help the eye area look less puffy. It is a common problem and we have a few products and tips that can greatly help! 
We all know lack of sleep can cause a bunch of problems and puffiness is one of them. Some people will puff up if they have too much salt or alcohol so looking at your lifestyle can make a difference when dealing with puffiness. 
What we can do about it
Using a cold object on the area-We love the GUA SHA and keep it in the refrigerator or freezer for puffy relief. 
HYDRATE! Drinking water/liquids and also topical hydration. We love UNDO serum with Hyaluronic acid on the occular bone to help plump up and soothe this area.
Use the GUA SHA to help drain the area of excess fluid. Starting with the neck area is the best way to get drainage moving! 
Another tip is to keep the eye area protected. Making sure we remove our eye makeup throughly each night, using an SPF and not applying anything too irritating will all help ensure you eye area remains healthy and de-puffed! 
Let us know below if you have tips for the eye area!