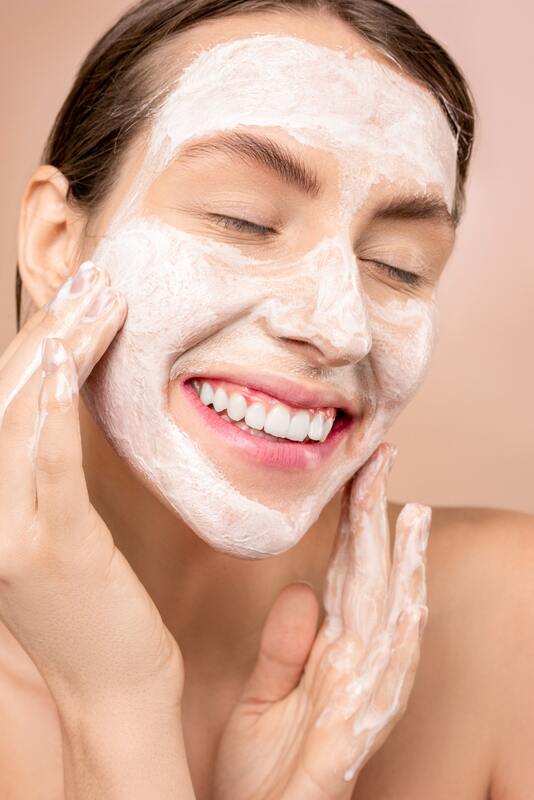 Today I wanted to talk about a tool that I have recommended a bunch of times that I haven't talked about on the blog before: facial brushes to cleanse the skin. I had a client email me about this and wanted to know if it was "worth it" to buy one. Here is my answer! 
Facial brushes are a great way to remove makeup, oil and dirt. Many times just using your hands to cleanse doesn't do the trick if you are not double cleansing and being very diligent. I have been in trainings where I ask the model/client to remove their own makeup/cleanse their skin before we start working. Many people were not able to properly cleanse their skin, the makeup was still on their skin. For a certain type of person and the right skin type,  a great facial cleansing device is a great idea! It doesn't add more time to your routine so you don't have to be a skin care junky to add one. I compare it to switching from a tooth brush to an electric tooth brush. I love it for:
People who wear a lot of makeup- These are more effective than just using your hands to cleanse your face. For example, on Clarisonics website they claim that the brush can remove up to 99% of makeup and dirt/debris.
Oily Skin- Those who have a lot of oil and could tend to break out do really well with a facial brush. 
People who rush through the cleanse step- They will get a better result with a brush. Remember not taking care of this first step can lead to breakouts and the rest of the skin care steps not being as effective. 

If an extra tool in your skin care regimen is worth it will depend on your skin care habits and skin. There are many different cleansing tools out there now, the first product I ever had was the Clarisonic brush about 14 years ago. Since then many more have come out, some great and some that I am not impressed with.
 I would do your research before your invest in one! 
Is a facial cleaning brush a MUST HAVE?? 
I don't believe it is essential to have one, you can absolutely have a cleansed skin without one. I have a few myself and most nights I do not use them. I am also very detailed when I wash my face and use a toner after I cleanse. Do you currently own a facial brush? Do you use it daily?