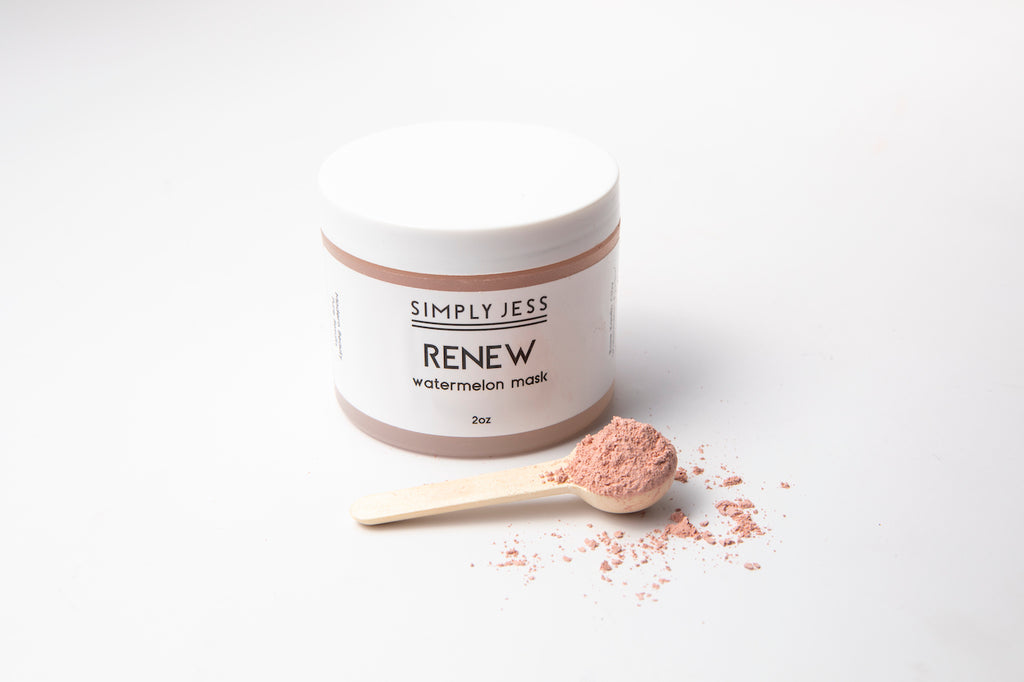 Getting our basic regimen is always the most important step in curating an effective skin care routine. We consider the basics the following:
1. Cleanser 2. Toner 3. Treatment 4.Hydration/Moisturizer and 5. SPF 
When you are brand new to treating your skin keeping it simple is a great idea until it becomes a routine. For my clients who can barely remember to wash their face at night I like them to start small and then build. 
At this point I like to step it up a notch and add in our weekly treatment products that really make a big difference in the health of the skin! One of the products that is considered a weekly product is a mask. 
Picking the perfect mask always depends on what your skin type is. What are your concerns? What does your skin need? Answering these questions first will ensure the best product and results. So let's talk about the questions you may have! 
WHAT SHOULD I USE? 
Oily/ Acne Prone/ Combination Skin Type
Clay based mask, mud and gel 
Dry/ Dehydrated 
Cream based mask, *Although the RENEW watermelon Mask works well with dry skin due to the watermelon extract
HOW OFTEN TO MASK? 
Most masks recommend 1-3 times a week. Masks are not everyday products.
I DON'T HAVE TIME FOR THIS!
I get this! Making time to apply a mask for 10 or 15 minutes may seem like a luxury you don't  have time for. I like to incorporate it into a weekly nighttime ritual and plan for it. My favorite way to enjoy a mask is to use it while taking a bath and listening to my favorite podcast or meditations. I feel relaxed afterwards, my skin looks and feels amazing and I consider it self care time that I cherish.
We would love to hear from you! Do you use a mask regularly on your skin? How many times a week?