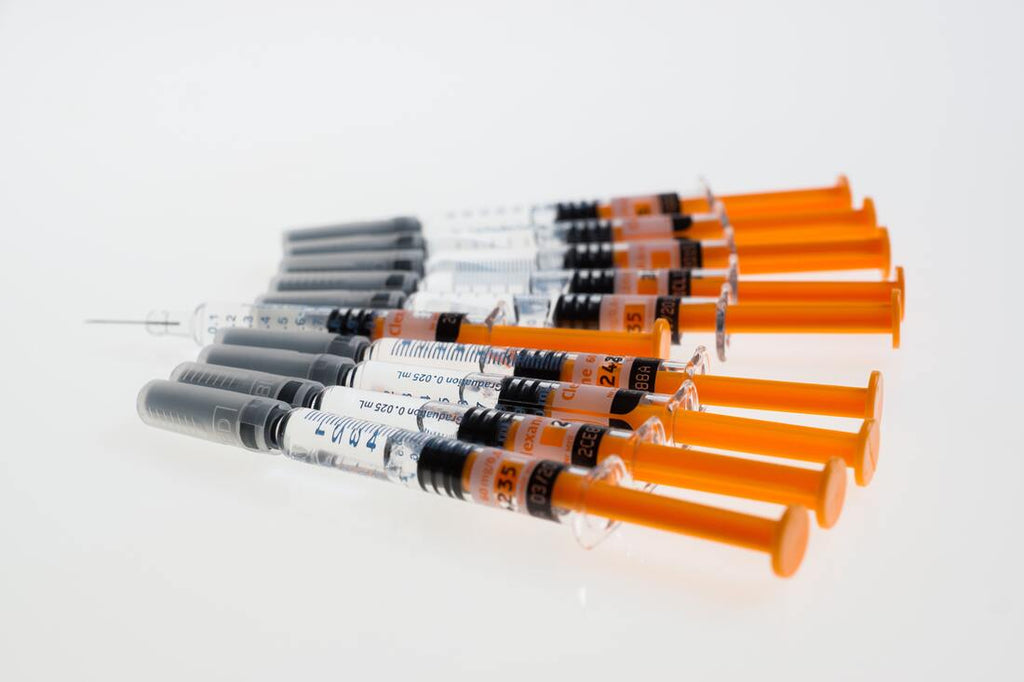 After all the questions I have had around Botox I thought I would finally address my opinion here. I can start by saying that I am not here to judge if you are currently using Botox, I only am here to answer the question of what do I think of it and are there any other alternatives. If you are currently using you can also add in some of the tips I suggest in this article, it can only help boost your skin health. 

How it works: 

It is used for a wide variety of medical conditions including migraines but today I will be focusing on cosmetic use. Botox works very well reducing wrinkles, that is the truth. Botulinum toxin type A or Botox is injected into the skin on the face paralyzing the muscle used to cause the wrinkling on the skin. Pretty instantly wrinkles appear less visible and skin looks smooth. Results are temporary, typically lasting around 3-4 months depending on the individual.  The most common area treated with Botox are the forehead and in between the eye area. 

In 2002 Botox was approved by the FDA and it has become the most popular cosmetic procedure with millions of people receiving it. It is so common and can be performed in plastic surgery practices, medical spas and other facilities medically licensed. 

What are the possible side effects? 

The most common side effects include: bruising, bleeding and pain. Of course there are other less common side effects that can be more serious. 

Are there alternatives?

Like I said above Botox works for reducing the appearance of wrinkles and fast. But there are other actions you can take to help the reduction of the fine lines and wrinkles if Botox is not your jam. 


Facial Acupuncture- I have been seeing more and more about facial acupuncture. I would make sure you do your research here and go to someone who specializes in this type of acupuncture. I am a huge fan of eastern medicine and the up side is it is totally non-invasive.

Lasers and Facial LED Treatments- You can achieve a wonderful result with lasers because of how they stimulate the collagen. There are so many different types depending on how deep you want to go and the down time required. Even if you are getting Botox laser is a great option. You still need to treat your skin and regular facial treatments help with that. You can use Botox and have no lines on your forehead but you still want your skin to glow and look hydrated everywhere else too. 

Peels/Exfoliation/Treatment Masks-These are designed to slough off dead skin and help the fine lines look minimized. A great skin care regimen in general will help plump making the skin appear smoother. 

Gua Sha Tool-I have talked about this before, I love this tool! When I use it regularly on my forehead I see a big difference.  If you want to read more about this, click

 

here

 

on my post about it.
​Do I use it?
​
Here are my last thoughts on this topic, there are other tools we can use to help minimize our fine lines and wrinkles. Will it have the same result as Botox? Not exactly in my experience, however you can still get a great result. I have had Botox in the past, a couple of times. I worked at a Medical spa so I tried many of the treatments they offered. I was only in my 20's but I have had wrinkles from a young age. It worked but I didn't love the frozen look (or the cost!) so I decided to embrace my wrinkles. Now that I am more interested in a natural regimen it is a no for me, that is my personal choice. I even considered Botox under my arms to stop the sweating. Many people do this but I do not recommend it at all. The body needs to detox and stopping this process is an unhealthy option.

Because I take such good care of my skin I feel like it looks good even with the wrinkles. And I am 42 years old, I am not trying to pretend I am 18. Living in southern California and spending many days in the sun is just part of the reason I have them and it's ok. I decided the risk is not worth the perfectly smooth forehead and this is just a part of aging. When people ask me if they should do it, I think it just depends on how you weigh the benefits and the cons. Make the decision that works best for you and if you decide to have it done go someplace reputable. When it comes to certain procedures, cheap is not the best way to go. The better you take care of your skin on top of getting Botox the better the Botox will work for you as well.

If there are any questions about this topic, send me a message!