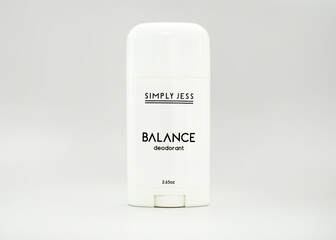 Essential oils have become very popular in recent years for good reason. They can be used internally, topically, in your environment through sprays or diffusers and in different homemade concoctions.  I personally use them daily whether in my skin care, on my children for illness, or even just for a simple pick me up in my diffuser. They are so versatile and the uses and benefits are literally endless. Today I want to share a few of my favorites and why I use them in my line. 
​1.

 

Peppermint 

A very popular essential oil, Peppermint has been used for thousands of years. It has an invigorating effect and many healing benefits such as headache reliever and digestion relief. I use this on my kids when they have a fever, either on their feet or their spine. It works wonders! 

Simply Jess Product- KISS mint

I use this in my KISS lip balm because of its cooling and stimulating effects making it great for the lips! 

2.

 

Tea Tree Oil

Tea tree has antiseptic, anti-fungal and antibacterial benefits. It is popular for hair/scalp and skin conditions, especially acne and fungus on feet. I even use this oil to help protect me from bug bites when I am outdoors. This is a great oil to diffuse in the air or put in a spray bottle to keep the germs at bay. 

Simply Jess Product - BALANCE deodorant 

Because of the antibacterial benefits, tea tree oil is amazing for deodorant because it is the bacteria the causes the smell we experience, not the sweat. Combined with the other bacteria fighters in BALANCE, it works amazingly well to fight body odor. 

3.

 

FrankincenseAnother oil that has been used for thousands of years and is 

considered

 sacred, Frankincense is considered to be precious. It is known to be highly anti-inflammatory, terrific for immunity and also calming (great for sleep promotion, anxiety and stress). 

Simply Jess Product- UNDO serum

Frankincense is one of the best essential oils for anti aging and the skin. It has the ability to strengthen and tone the skin while also soothing and calming redness-which is exactly what UNDO was designed to do! 

4.

 

Lavender 

If I had to pick the most widely known and used oil I would choose Lavender. Its uses and benefits are a mile long and it is gentle enough to be used on just about every skin type or concern. Its uplifting and calming nature are well documented and it is the most popular for young kids and babies because of how safe it is to use. This is the oil you grab when you get a burn or irritation because of its healing and anti-inflammatory effects. It also has antimicrobial benefits among many, many others. 

Simply Jess Product- KISS sensitive 

Because Peppermint oil can be overly stimulating for some people I wanted to have an option for a sensitive lip balm and one my kids could use. Lavender was the perfect solution for a calming and healing touch to the KISS lip balm and is a favorite within the Simply Jess line. 

5.

 

Orange Oil Extract

Orange essential oil is amazing for skin health, known for fighting acne due to its protection from inflammation and promoting the health of the skin overall. It is highly uplifting and helps with increasing energy. It has a cleansing and toning effect on the skin and is a powerful antioxidant. It is personally one of my favorite scents! 

Simply Jess Product-????


You will have to wait until May to find out, but you will not want to miss this one! Stay tuned!