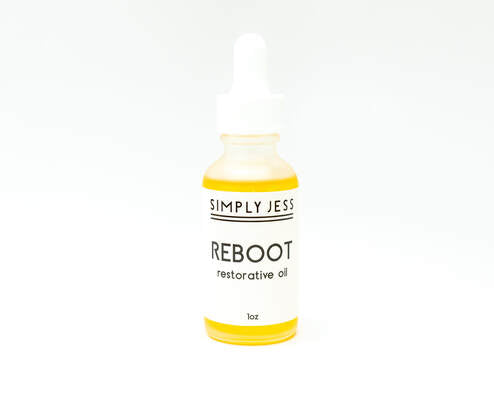 My husband was experiencing some redness on his face, around his cheek area. He has had experienced something like this before, this time I was guessing it could be dermatitis from wearing masks. He started to use REBOOT restorative oil and it cleared it up, yes! 
It got me thinking about how in this time, many people could be experiencing similar issues with their skin. I did a post a few weeks ago about how many people are experiencing acne right now due to stress *you can read about that here: 
breaking-out-this-could-be-why.html
We are also wearing masks, some occasionally and some all day long.  This can cause irritation on the skin. There are a few things you can do to help with this! 
Ice Roller
I bought an ice roller a few weeks ago and I love it. I have been using it in the morning and it helps bring down puffiness and is soothing to the skin. This can be helpful if you are having red irritated spots on your face.  I bought mine on amazon. 
Keep Skin Hydrated

The more of a barrier the skin has with hydrating products, the better the skin will be protected. Make sure to have your products on before you go out with your mask on. 
Use Anti-inflammatory Products

Using products that help bring down inflammation and calm and soothe will be super helpful with keeping your skin healthy. Every product in my line has been designed to be gentle enough for sensitive skin with calming redness in mind. Using my top anti-inflammatory products 
will help infuse the skin with the repairing ingredients it needs:
REPAIR toner
(amazing for hydration, redness and protecting), UNDO serum (a super hydrator and calming serum) and REBOOT restorative oil (a nightly treatment to nourish and repair the skin) 
Wash Mask

If you buy a cloth mask wash before using with a detergent you know your skin won't react to. 
Have you been experiencing a change in your skin since Covid? What have you done to help?