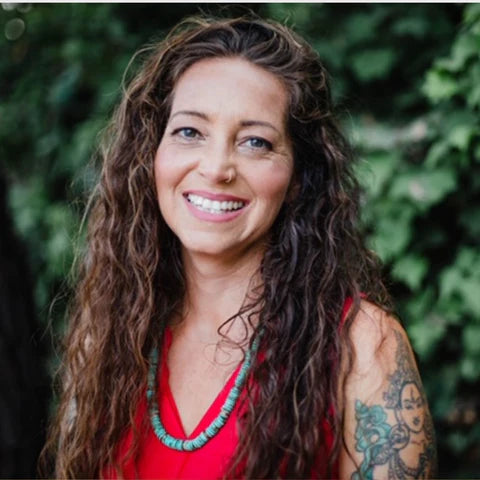 Today we have a special guest, Pilar and I loved our conversation. Pilar Chandler is a Holistic Women's Health Specialist, Ayurvedic Specialist, Master Massage Therapist and Herbalist. She is the founder and lead practitioner at Pilar's Wellness Collective and Shri Alchemy Herbals. She has helped thousands of women heal and find balance with reproductive issues, hormonal imbalances and sexual dysfunctions. She lives and loves in Costa Mesa with her family and many animals and plant babies enjoying the ocean and local mountains in her free time. 
Her background and experience is so impressive and she blends her expertise to help women's health issue. Such as pre and post natal care and so much more.Her collective is the only organic herbal apothecary in Orange County.

We get into so many helpful topics such as what is Ayurvedic medicine, how it is different when treating women's health vs western medicine. Healthy breast techniques and BII (breast implant illness), yoni steaming and how herbs play a role in health. You don't want to miss this one, so grateful we had this conversation! You can find Pilar at the links below, follow her on Instagram, she is amazing! 
 
IG:
@pilarswellnesscollective
@shrialchemyherbal
https://www.pilarswellnesscollective.com/