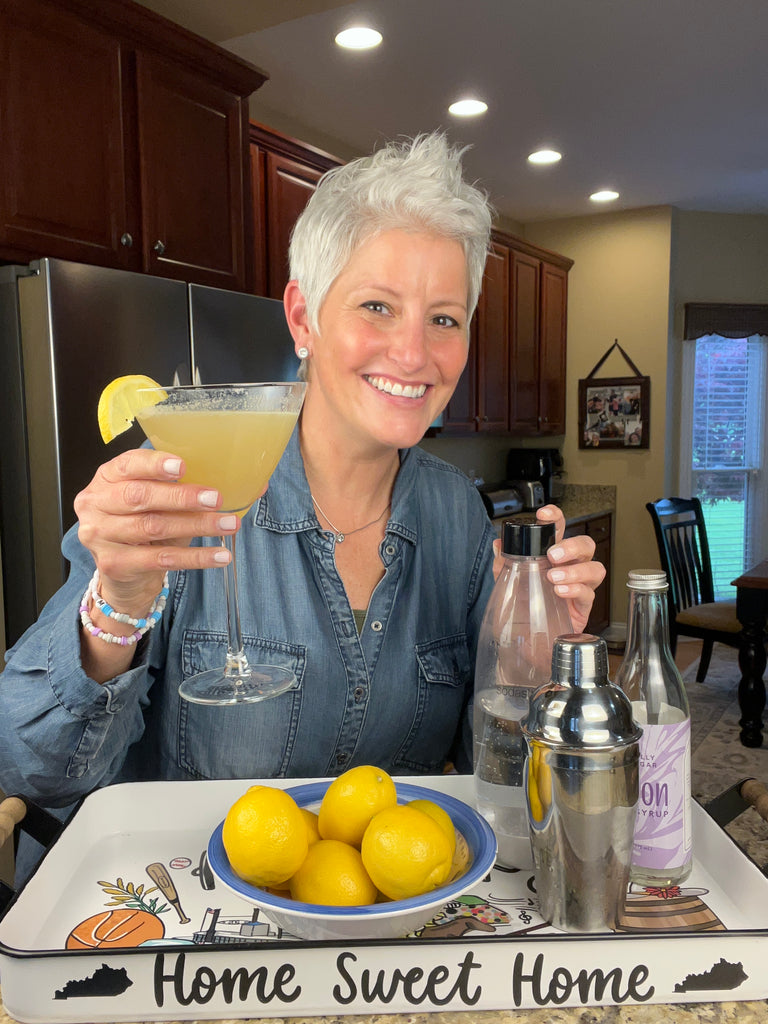 Welcome to another inspiring episode ofLearning to Glow! In today's episode, we delve into the fascinating world of gray area drinking, sober curiosity, and the journey of thriving alcohol-free. 
Please make sure to rate and review and Subscribe! As it really helps us get the word out! APPLE PODCASTS 

Our guest is the incredible Deb Podlogar, AKA Mocktail Mom™️, who is a regular mom who broke up with Chardonnay and began discovering delicious things to drink that didn't include alcohol. She hosts a podcast, Thriving Alcohol-Free with Mocktail Mom, and a private membership for women that want to be encouraged that the fun isn't over and there are still good things to drink without alcohol. 
Deb shares her personal experiences of being a mom who started to lean into wine after going through so many challenging and difficult struggles in a short time frame. She found it all very normal to be drinking wine at the rate she was and we talk about the experience of mommy wine culture.

When she was ready to take a break from alcohol, it was difficult but she discovered tools to help her get through the tough times. She shares how she discovered mocktails and built a community sharing her journey and favorite mocktails with women on Instagram.

I absolutely loved speaking to Deb, she has a beautiful energy and such a fun attitude. It is easy to see how she built such a tight community of like minded women who want to thrive not just survive alcohol-free.

I hope you enjoy this episode!  Please check out Deb on Instagram @Mocktailmom sharing recipes, tips & tricks and her website where you can check out her community! Her membership does not require sobriety, but Deb loves encouraging members that an alcohol-free lifestyle is more exciting than you imagine. 
Here is the link to the book we talked about in the episode: This Naked Mind

And the Alcohol Experiment by Annie Grace, 30 AF challenge. 

***If you or someone you know is struggling with alcohol, please seek help. There are  many resources such as AA, programs like Debs and more you can find online. The most important thing to know is you're not alone. Check out sober podcasts and communities and you will see.  Reach out, it's much harder alone.