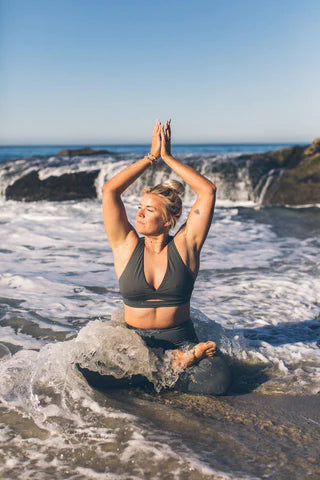 We have a special guest this week on Learning to Glow podcast! Cecily Kelly has taught over 1300 hours of yoga since becoming a teacher in 2016. She loves connecting with people and her community and opened up a yoga studio last December. Her true passion is helping people feel happy and grounded in their authentic selves. 
We had a lovely conversation about how she got started with yoga and how she began her journey to opening her own studio, Twin Star Yoga. We discuss some of the physical benefits of yoga and even more impactful the mental and emotional benefits. She touches on how community has impacted her life and how it plays a role in yoga. 
You can find Cecily on Instagram and her website Twin Star Yoga!  Also email her at twinstaryoga@gmail.com
She is offering listeners to the LTG podcast a special offer! Use code SIMPLYJESS at check out a class for FREE! Go to www.twinstaryoga.com to book your free class today! 
I hope you enjoy this conversation with Cecily! If you enjoy this episode I would so appreciate a follow and to rate and review the pod on apple podcasts! You can do so here, it only takes a second! APPLE PODCASTS-Learning to Glow!