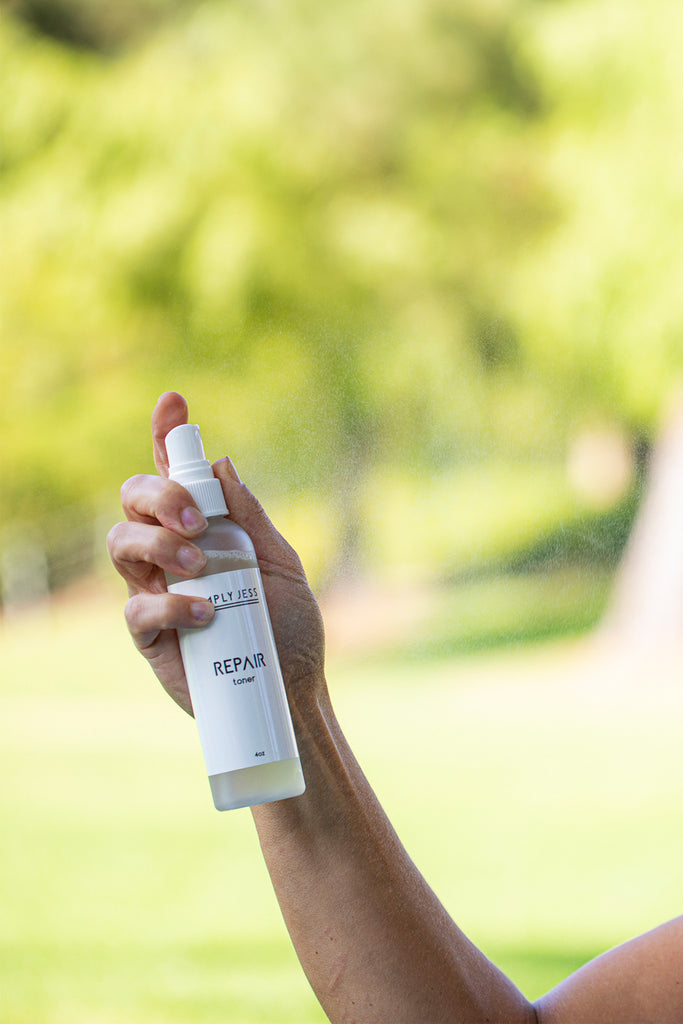 Our weather is getting warmer and there are a few things we can do to keep our skin feeling and looking its best. While my kids were on spring break last week I went crazy with spring cleaning and it was the best feeling! When the weather changes there are few things we can do to customize our skincare routine.
Some skin types will require less product for dryness. We can add in hydrating serums that are more lightweight to deliver hydration and less layering products.
These are my tips for this Spring!
Spring clean your beauty! Throw out old skincare and makeup. Give your makeup brushes a good ole cleanse and get off all the junk off of them! 
Add in a light serum to hydrate without added heaviness
SPF-make sure you have a good one and use it daily. Also if your sun protection is mixed in with a lotion or moisturizer add in a stand alone spf for more protection! 
Add a toner like REPAIR toner!  With more sun out and possible humidity adding a toner helps to kill bacteria and prevent breakouts.
Hope this helps, have your starting with Spring cleaning?