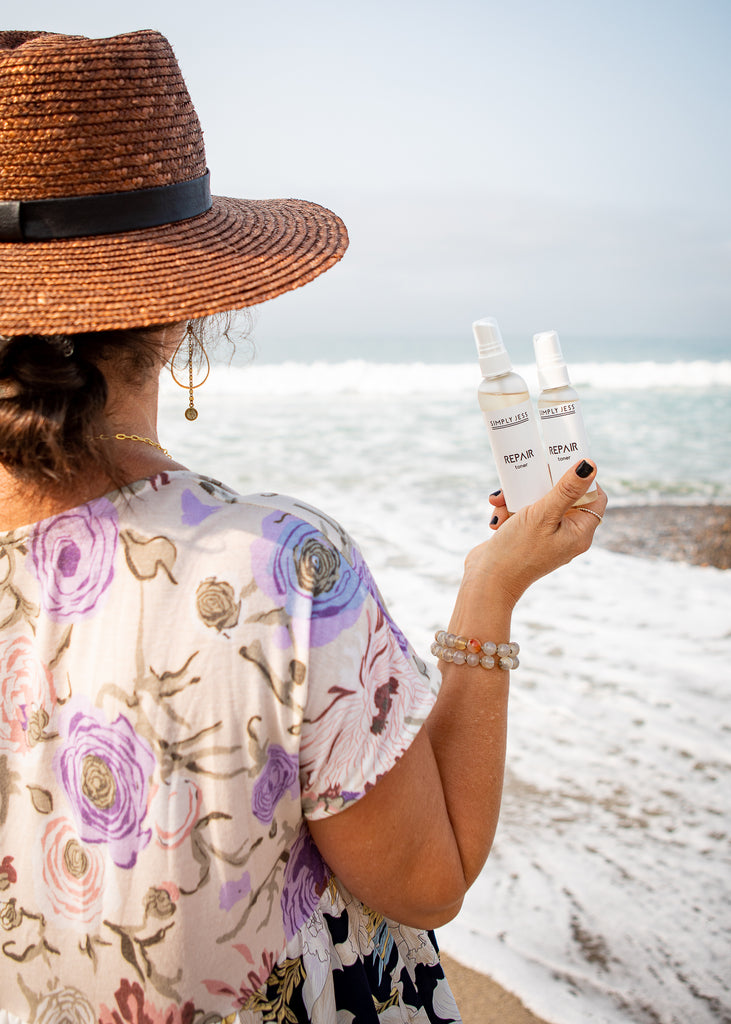 I recently did a poll on Instagram asking 'are you dehydrated' and 100% of people said YES. Experiencing dehydration is super common, especially this time of the year.
When I was treating skin in the treatment room, almost every single client I had was dehydrated. So first let's break down the difference between dry skin and dehydrated skin and then I will offer solutions to get re-hydrated and glowing again! 
DRY SKIN vs DEHYDRATION 
Dry skin is when the skin is lacking oil or sebum while dehydration is the lack of water. Both present the same way at times, where the skin feels tight, looks dull and perhaps flakiness is present. 

Dry skin is a skin type and Dehydration is a skin condition. So you can actually be dry and dehydrated, you can be oily and dehydrated when the skin has plenty of oil but lacks water (hydration)

Both can lead to fine lines and wrinkles being more pronounced. Dehydration can also be due to lifestyle factors where as with Dry skin you are born with it. 

Too much alcohol/caffeine, harsh topical products and lack of internal hydration can all lead to dehydration. 
TREATMENT SOLUTIONS FOR DEHYDRATED SKIN! 
Use products with Humectants. Humectants are water loving molecules that help bind moisture to the skin and improve hydration. Our favorite ingredients are

Hyaluronic Acid and Glycerin

. They work the best and are all natural. 

Apply products on damp skin. Using a facial mist or toner then applying your hydrating products will help with product absorption and keep you more hydrated.

Make sure you are using hydrating serums. These are going to add WATER/HYDRATION not oil. You can seal these products in with a moisturizer or facial oil for best results.

Add a hydrating gel mask for a deeper treatment 1-2 times a week. 
FAVORITE PRODUCTS FOR DEHYDRATION 
REPAIR toner is our top selling facial mist that is key for hydration. It is loaded with hydrating ingredients and helps deliver products into the skin when used first. 
UNDO serum 
is the perfect solution for dehydration. This delivers potent humectants such as Hyaluronic Acid and Glycerin and is lightweight making it perfect for layering. 
Using a mask once a week to get a intense infusion of hydration will make a big difference! I love this simple
hyaluronic acid mask
I got on amazon. I use it a few times a week especially during the drier winter months. 
I hope this helps if you are dehydrated and are looking to get your skin glowing again. If you have questions leave them below in the comments!