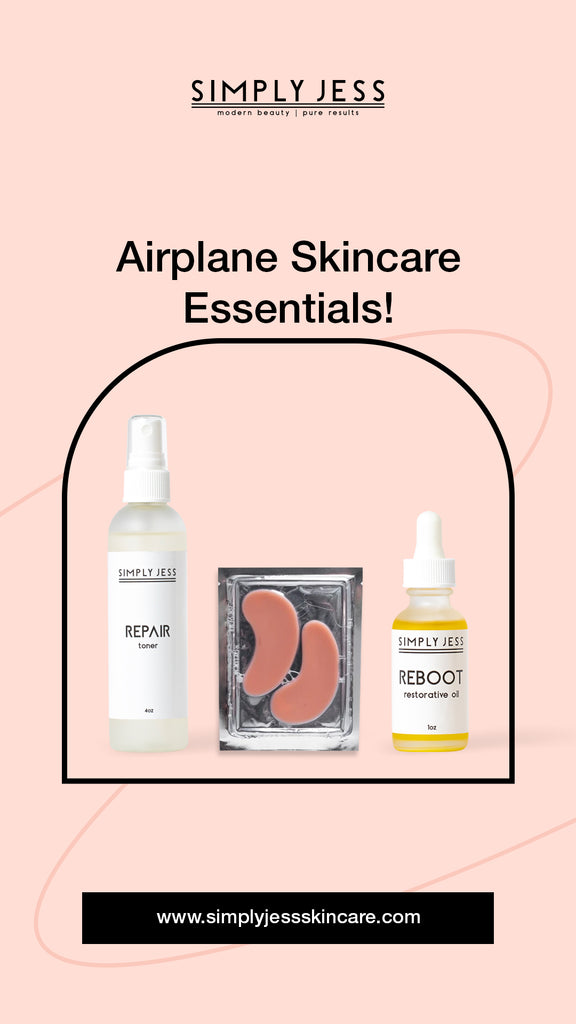 Airplane travel strips the skin of hydration and can cause dullness with the recycled air. To protect our skin and stay glowing these are the 3 tips we recommend! Bonus they are all compliant size wise for travel! 
Here are our 3 Top Picks for Travel this summer!
This travel size toner is the perfect purse sized product to help you stay hydrated in the air! Double duty Lavender helps with peace and calming!
The perfect act of self care while you sit on the plane! If you are anything like me and don't sleep this will help the eye area not feel so puffy!
This nourishing oil is great before AND after a flight! Helping to reduce moisture loss and seal in softer skin.
Shop now, our SMOOTH collagen eye masks are almost sold out!