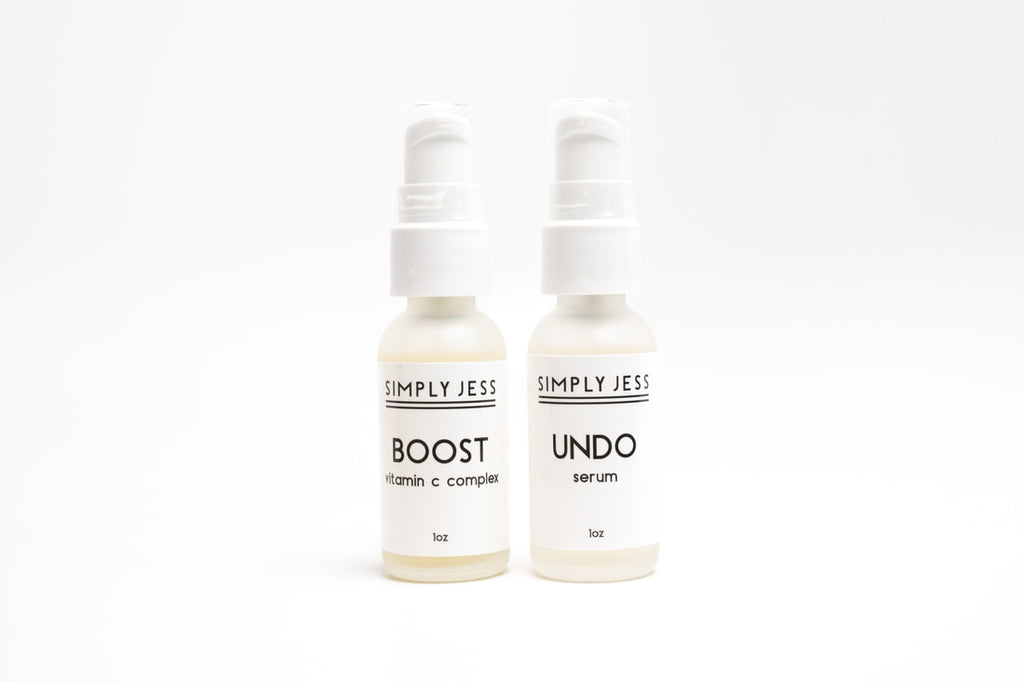 Today on the blog I wanted to address a common question I receive. Many clients ask me what they can add to their current regimen of cleanser and moisturizer. I am asked what else they need because they are just not seeing results or are starting to see the signs of aging. The first thing I tell them is to add in a serum or targeted anti-aging product because this is where they are going to see the best results. Although important, a moisturizer is not an anti-aging product as much as it is a protector and hydrator. Yes they can have anti-aging ingredients but moisturizers are designed to sit more on the surface of the skin.

The most highly active and concentrated ingredients will be in a serum or a complex. These tend to be lighter in weight and designed to penetrate deeper into the skin. They also tend to have higher percentages of active ingredients. This is why I believe serums will give you the most bang for your buck!

Because serums are so crucial to improving the skin,  I have designed my line with serums before I have created a moisturizer. So many clients are confused as to why my line isn't laid out as so many of the other brands are in order of product development. I am less concerned about what the cleansers and moisturizers my clients use and more interested that they have a very effective serum that will hydrate and stimulate collagen. This ensures they see faster results with more targeted products. In my line the serums also maintain a clean and non-toxic ingredient list, along with tremendous results. 

My BOOST vitamin c complex is designed to be used together with UNDO serum for the best results. You can read more about BOOST here and UNDO here.