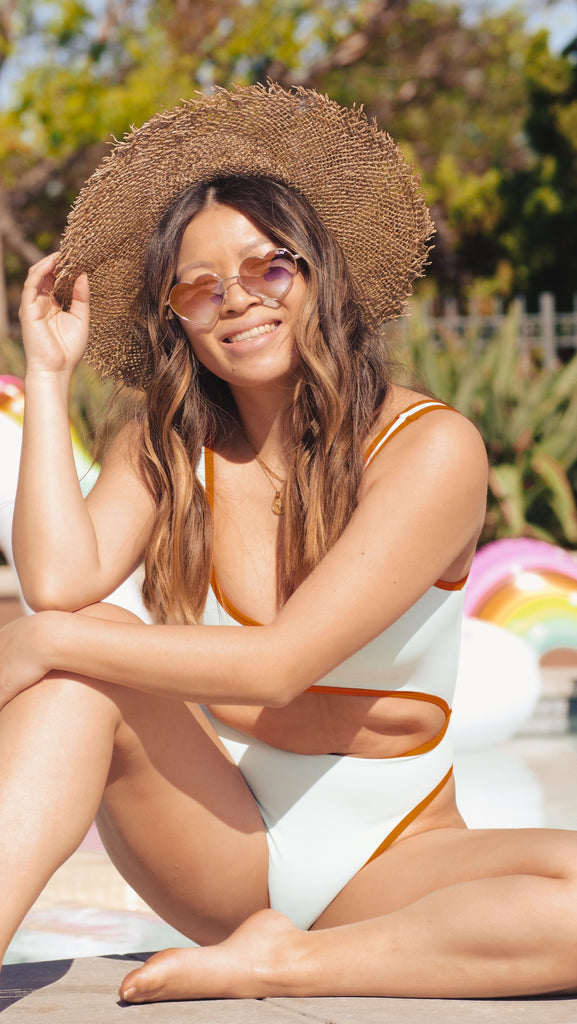 As we are now in June and summer is quickly approaching, we are going to explore best practices for pre and post sun skincare.
Below we share our favorite products to protect your skin before you even step foot into the sun and also when we get back from the exposure. 
FAVORITE PRODUCTS FOR PRE-SUN
REPAIR toner- This gentle toner is loaded with fast acting antioxidants like Camu Camu that help protect the skin cells from UV exposure. Along with anti-inflammatories to help keep your skin hydrated and soothed.
BOOST vitamin C complex- BOOST helps keep your skin cells protected and is a must after your toner! 
SPF- Pick your favorite SPF and make sure to take it with you to re-apply
FAVORITE PRODUCTS FOR POST-SUN
RENEW watermelon mask-this brightening treatment is amazing post-sun and for softening the skin.
UNDO serum- to help add soothing and calming ingredients like Aloe vera and deep hydration
REBOOT restorative oil- This oil has all natural brighteners making is soothing for post-sun and nourishing for UV exposure. 
Got TOO Much Sun? 
A go to for skin that has received too much sun is one of our favorite ingredients, Aloe Vera! You can use aloe straight from the plant! We also use Aloe in our REPAIR toner and UNDO serum.
Avoid exfoliation and aggressive ingredients after receiving too much sun.
Up your water intake, hydrate! 
If you have more questions about SPF treating hyperpigmentation, check out our past blogs where we have listed our tips for these topics!