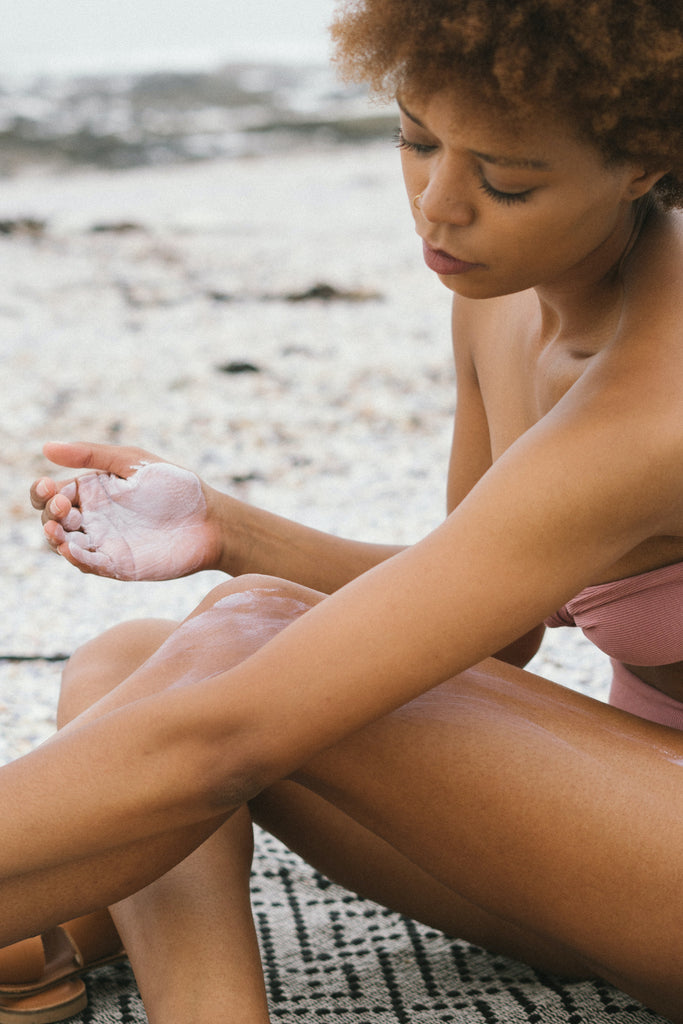 In all my years of educating clients AND skincare professionals, the topic of SPF has been one of the most popular to cover. Mainly because there is a lot of confusion around SPF, like how to use it and the best way to keep your skin protected. 
Let's discuss WHY we should be wearing SPF, how much we need and other misconceptions I have heard over the years. 
First of all, sun protection factor or SPF is the number 1 product to help prevent damage, fine lines and wrinkles and every other concern we try to avoid. The bottom line, damage is easier to prevent than to repair so keep that in mind when you go out into the sun. 
Too much sun exposure can lead to skin cancer. Of course, this is something we want to avoid at all costs. It is recommended to get a yearly skin check with your dermatologist.
The Sun is a great way to receive vitamin D. You can still receive those benefits on the body while protecting the skin on your face. 
When our skin becomes darker from sun exposure, this is actually a response from our skin cells trying to protect us. Pigment is produced causing the skin to get darker or BURN if the skin is fair.
Over time as cells are damaged, problems like permanent dark spots or pigmentation, wrinkles and loss of elasticity occurs. And unfortunately in some cases skin cancer. 
What can we do to protect our skin? 
ANTIOXIDANTS help boost SPF efficacy. Use your serums with Vitamin C and other antioxidants as these ingredients help protect your skin cells.
What Level of SPF should you use?
I like to recommend at least 15 SPF but prefer 30. After SPF of 30, your level of protection doesn't go up too much but the chemical load can go up.
How much should I use?
Don't forget the TWO finger rule for the face and neck. Many experts suggest a shot glass amount for the body. 
AND if you are out in the sun, you need to re-apply your SPF. I like to wear a hat as well! 
Vitamin C and SPF are best friends! Use BOOST vitamin C complex with your daily SPF and you will be even more protected. 
Still confused about SPF? Let me know your questions below!