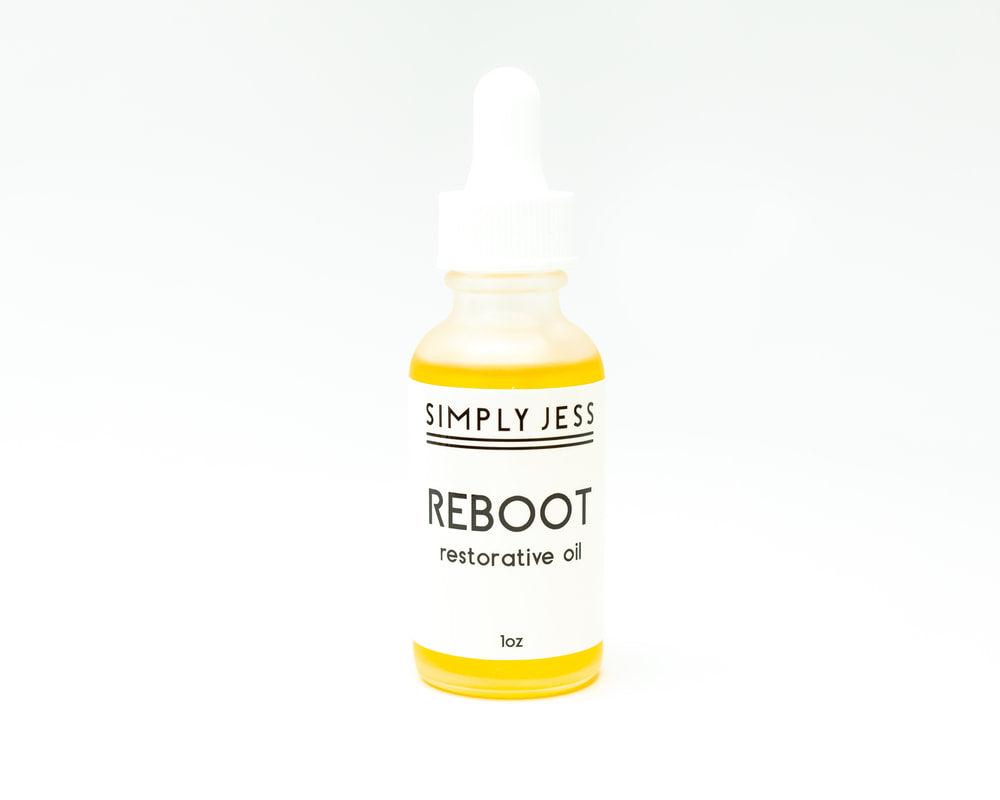 I have been getting so much positive feedback with REBOOT restorative oil! Because it is what I call medium weight oil, it is light enough for a lot of my clients to use it in the summer months. 

How to use a facial oil

A facial oil is nourishing and moisturizing so many people swap this out for their moisturizer. REBOOT was designed for night use but a dry skin can utilize this in the day time as well. I have been using facial oils for years because of my dry skin and I love them. As far as what order to use it, it is applied over serums and before an SPF for A.M. use. 

Is this ok to use if I am sensitive?

60-70% of women report having some type of sensitive skin, that is a huge number! Whether they have allergies, rosacea or just sensitized from the environment, I wanted to create a line that included those with sensitive skin. REBOOT is no exception, it contains healing and calming ingredients that help soothe and improve sensitive skin. This is a great product to try if you are experiencing irritation while wearing masks as well.

What is in it?

​ROSEHIP SEED OIL
Amazing for reducing hyperpigmentation in scarring and helps to regenerate damaged skin cells.
Helps repair sensitized skin
JOJOBA OIL 
Moisturizing without being greasy.
High in Vitamin E and B and mineral rich.
CARROT SEED OIL

One of my favorite ingredients! It Nourishes the skin and rejuvenates.
Improves skin tone
One of my favorite ways to use this oil is with the SJ gua sha. This tool helps penetrate the oil into the skin and lift and firm. It is my favorite nightly routine. 
Any questions if REBOOT is right for you please ask! I love to use this at night after being exposed to the sun because of the antioxidant and repairing properties it delivers, and the scent of neroli is divine!