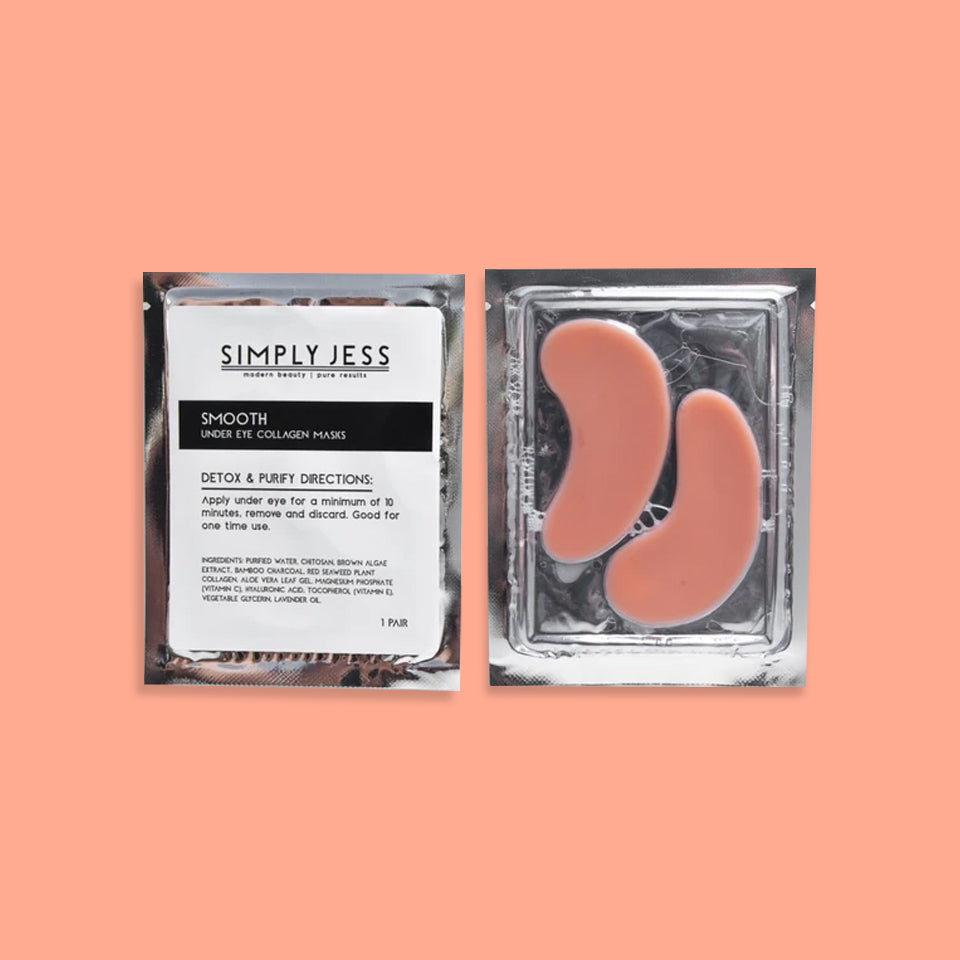 We are so excited to launch our new all natural SMOOTH under eye collagen masks! This is the best under eye collagen mask and we love it! 
SMOOTH all natural under eye collagen masks help brighten the under eye area and improve the skins texture. 
What Do the Masks Do?
Minimizes puffiness
Brightens Skin Tone
Hydrates and Plumps fine lines 
Key Ingredients:
Red Seaweed Plant Collagen-helps boost collagen in the skin. 
Algae extract- Hydrates and tones the eye area
Hyaluronic Acid- Plumps up and binds moisture 
Aloe Vera Leaf Gel- Gently soothes eye area
How to use: 
Before an event or holiday party
After a terrible nights sleep
Before Makeup
We hope you love these amazing masks as much as we do! The smell is delightful and they are safe for the sensitive eye area! These make PERFECT stocking stuffers!
Let us know below if you have questions!
Thank you for reading, we are Simply Jess Skincare, a female owned, local business serving women in Orange County to meet their glowing skin goals. Check out our shop page to read about our top sellers our clients are raving about!