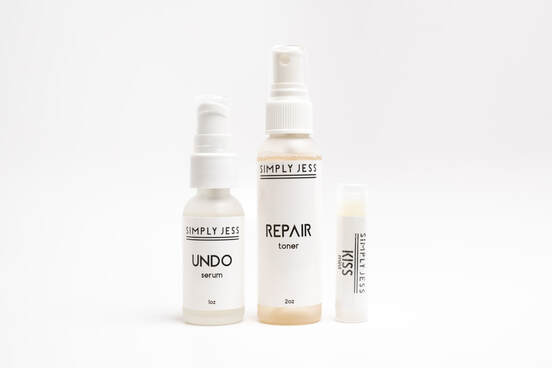 I haven't wrote about mens skincare and wanted to share a few tips! My husband is a great example of how to keep it simple and still gets results. One of the differences in mens skincare is the facial shaving. Men can use a little extra soothing from shaving. But other than that treating the skin is individual and not just gender related. 

Below are 3 tips,  plus a basic skin care routine for men and products I recommend. 

Know your skin type- Whether you are a man or a woman we can't have a great routine without knowing what our skin type is. Oily skin won't be needing a facial oil but could be needing a hydrating serum for example. If you don't know what it is, getting a facial is a great way to find out! When the spas open that is...

Ditch the Irish Springs Soap- When I first met my husband he had a Costco pack of this bar soap. What he didn't realize is that bar soaps can leave a film on the skin and cause dehydration. Once I tossed those his skin really improved. 

A gentle exfoliant for ingrown hairs- Using a scrub on the face is great for preventing and helping to relive ingrown hairs. This can be performed a few times a week. 

Back to my husband for an example of what a simple regimen is, first I want to say start where you are at. If your routine is just washing your face in the shower and nothing else add one product at a time.  If you overload with a bunch of things the chances you will make it consistent aren't great, isn't that true with life in general? My husband started just with a hydrating toner. Then he added in a serum for dryness. After literally years he added in a facial oil because he was having a bit of sensitivity and redness and it really helped.
*The products he now uses are: REPAIR toner, UNDO serum, REBOOT restorative oil.*

For a basic routine you can follow the one below and add in more products if needed. If you are an advanced skin care user, good for you! 

Basic routine-

Cleanse
Gentle Toner 
Hydration (serum or moisturizer)

I dedicate this post to all of the Fathers out there, I wish you a happy Fathers Day!