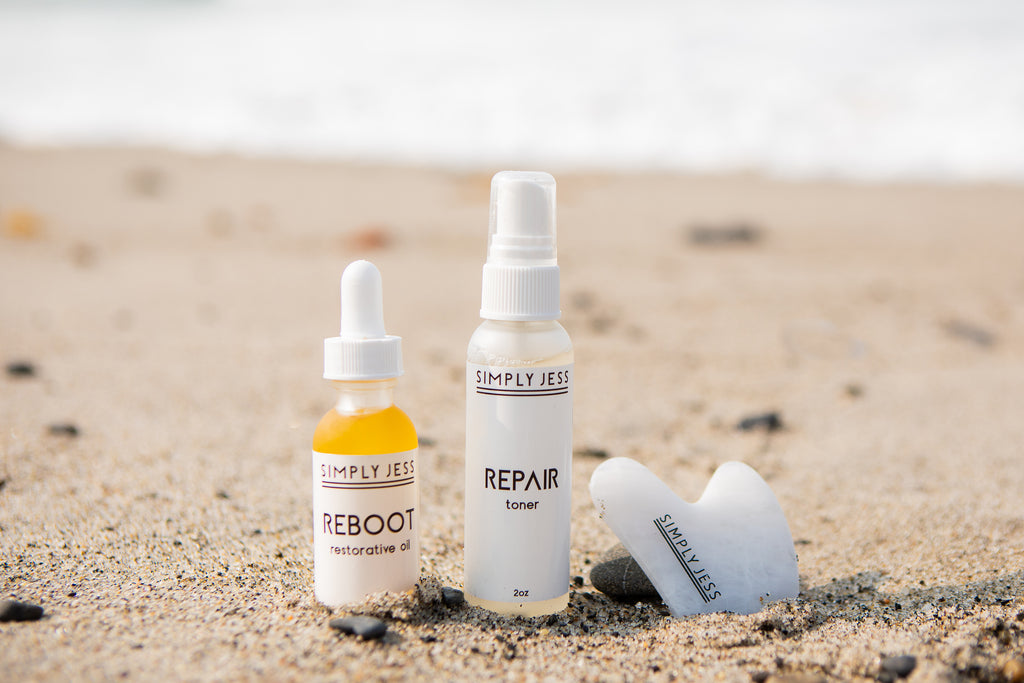 With summer quickly approaching, we want to share how to keep damage from the sun to a minimum. There are preventative measures we can take while we enjoy fun in the sun. Taking these actions are much easier than trying to correct sun damage, although we have steps to take for correction as well! 
So first things first, nothing ground breaking here, wear an SPF. To be completely honest, I go out in the sun without sun protection, 😲. BUT, I always apply to my face. The benefits of receiving sun exposure are well known and scientifically proven. We receive Vitamin D from the sun and that is important for so many reasons. 
When I get this exposure, it is usually in the early morning or evening and I still have my SPF on my face. As long as I can expose my skin to the sun it doesn't have to be on the face, and after growing up in Southern California, my face has seen the sun enough. 
If you are spending the day at the beach, lake, the pool etc, that is another story. Being exposed in the middle of the day for long periods of time without sun protection will damage the skin and cause problems like sun burns, wrinkles and even skin cancer. Even with SPF you are still going to get sun, so this is where a hat and re-applying make a big difference.
So what can we do about existing damage and hyperpigmentation? 
Vitamin C! I can't stress this enough, vitamin c is a powerful antioxidant that helps boost collagen and protect the skin cell from the environment. It works well on existing dark spots as well.
We recommend using BOOST vitamin c complex every morning along with SPF 
Exfoliate! It helps remove the dead skin and take along some of that hyperpigmentation with it! 
IPL Laser treatments! If you are able to get professional treatments, the IPL is a very effective way to remove hyperpigmentation. Along with other laser treatments, I love these as you do not have to inject chemicals into the skin to see results.
These are just a few quick tips to see results with your hyperpigmentation. What have you tried that has worked for you? Let me know below in the comments which skin condition you would like me to talk about next!