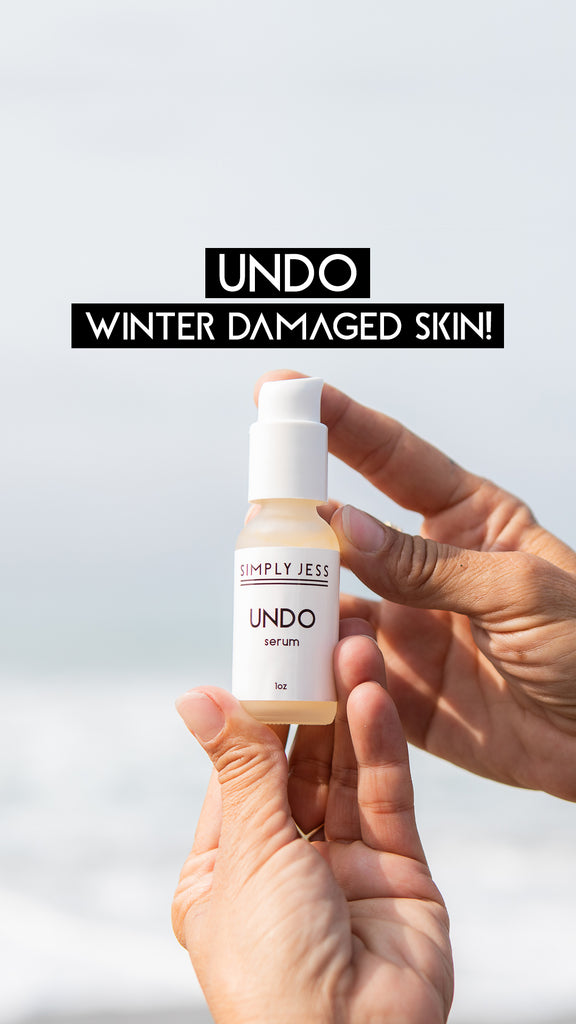 My clients have been asking for tips on how to improve their skin in the winter. We typically see the skin affected from the drier climate at this time of year. Another issue we see is increased irritation, redness and flakiness. So let's talk solutions! 
Wintertime Solutions for Skin
Use a

 

hydrating and calming serum. The dry weather can add to redness and dry patches.  A crucial step is using a serum to help keep it soothed and hydrated to avoid irritation. 
UNDO serum is the perfect serum to layer during the winter. The hyaluronic  acid locks in moisture throughout the day. We also use arnica extract with is deeply healing and calming-a perfect combination for the colder months. 
Step Up Your Moisturizer Game
Add in a facial oil to your routine. Oils are protective and nourishing perfect for a colder time of year. 
Our

 

REBOOT restorative oil contains deeply hydrating ingredients used to protect from the climate change. Rosehip seed and Carrot seed oil help irritated heal.
Overall using ingredients that promote calming the skin will be super helpful during winter.
Check Your Cleanser 
If you are normal to oily and you become more of a normal to dry skin in winter, you may want to switch up your cleanser.
Using an oil based, a balm or creamy cleanser might suit your skin better than a gel. I like to use a balm cleanser for dry skin, they usually remove eye makeup as well so it is a two for one! 
I hope these tips help with your skin if you are suffering from winter weather damage! I know even here in sunny southern California we see a drop in moisture and many clients see the negative impact on their skin. If you have a question leave me a comment below!