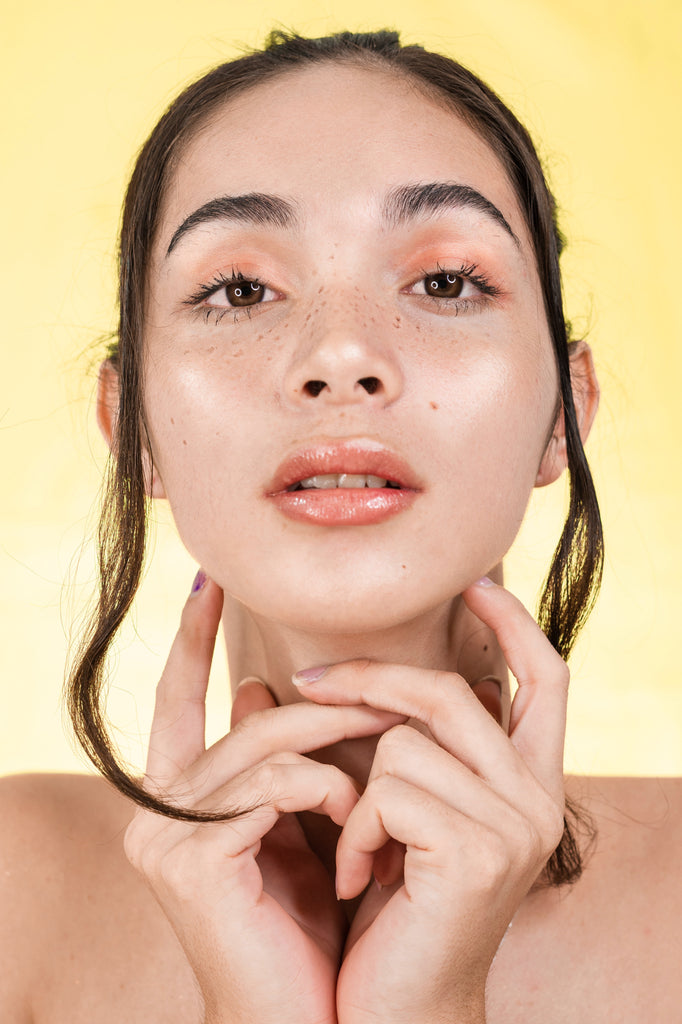 This time of year I hear my clients (and MYSELF ) talking about how dry their skin is. The weather is cold and dry, our heaters are running non-stop and these factors affect the moisture levels in our skin. 
We can help improve the skins hydration levels and protect dry skin, don't you worry! I am going to share tips to keep your dry skin looking and feeling its best.
What is dry skin? 
It is a skin type that we are born with, where the sebaceous glands produce less oil. And hey it's not all bad! People with dry skin tend to have smaller pores, less breakouts and clearer skin. 
Dry skin can be negative because us dry skin folks tend to see our fine lines and wrinkles early. We need to make sure we hydrate to plump out our skin.
***Dehydration is different than dry skin, although you can be dehydrated and dry. Dehydration is the lack of water and dry skin is the lack of oil.
What can we do to help our Dry Skin?
Exfoliate! We need to get rid of the top layer of dead skin cells which helps our hydrating products penetrate into the skin!
Use Hydrating ingredients such as Hyaluronic acid. This ingredient binds moisture to the skin so not only does it hydrate it helps protect the moisture you have locking it in the skin.
Use a facial oil! Oils can be nourishing and rich to help protect and deeply moisturize. 
A few other tips you may not have thought about that can help your dry skin:
Wash your skin at night! That was we can treat with our hydrating products
Wash your makeup brushes. This build up can be irritating to the skin and add to dry skin problems. 
Use a hydrating toner! This is step is important! Applying your products to damp skin is so important for making sure the products are absorbed. So use your toner before you apply your other products! 
Are you experiencing dry skin right now? What has helped you?