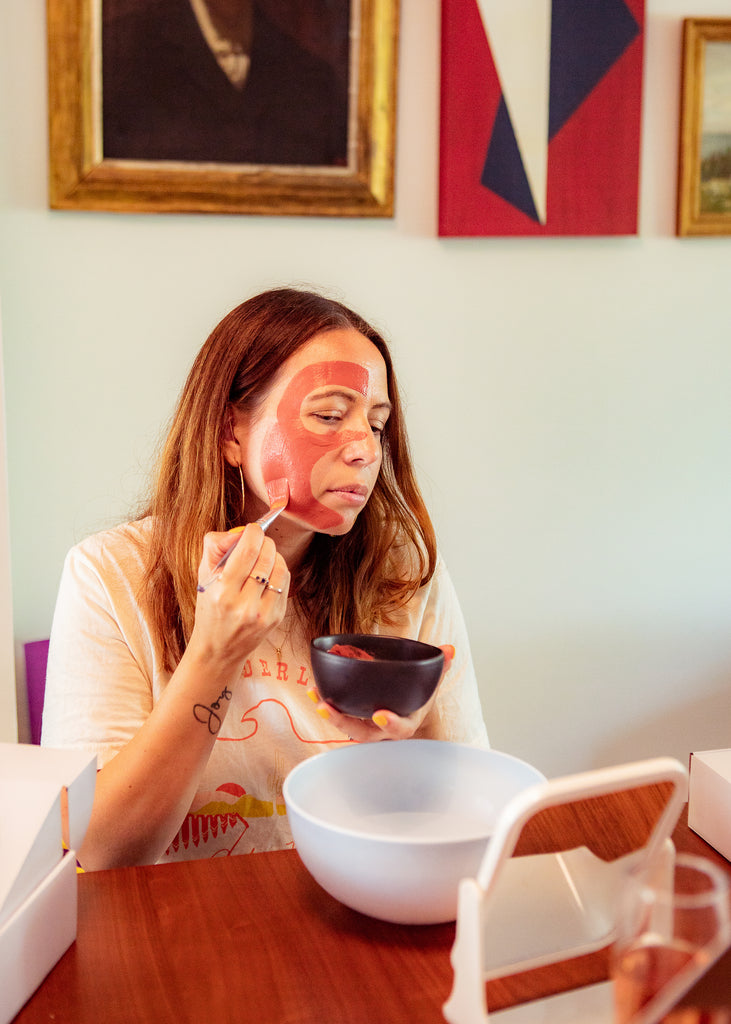 Glass skin is a term to describe skin so smooth it looks like glass, originally coined in the Korean Skincare space! While "K-Beauty" is known for having many steps in a skincare routine to achieve this look, I am going to share the top 3 ways you can get glowing skin without using 17 products. 
1. Exfoliate! This step is crucial for helping to smooth the texture of the skin. I have been getting a lot of questions about which exfoliator I recommend because currently we do not carry one. There is one option for sensitive skin and normal. 
Here are a few of my favorites: 
MicroFoliant for Sensitive skin
2. Using a Facial Oil at Night: This locks in the moisture and helps give a smoother hydrated complexion! Our REBOOT restorative oil is a great option for nourishing the skin while you sleep. 
3. Apply Moisturizer and Oil on Damp Skin! This makes a huge difference, using a toner before your hydrating products helps them work better. Have you tried this? What a difference this makes! 
I hope these tips for achieving glass skin help, and bonus they help with winter dryness as well!