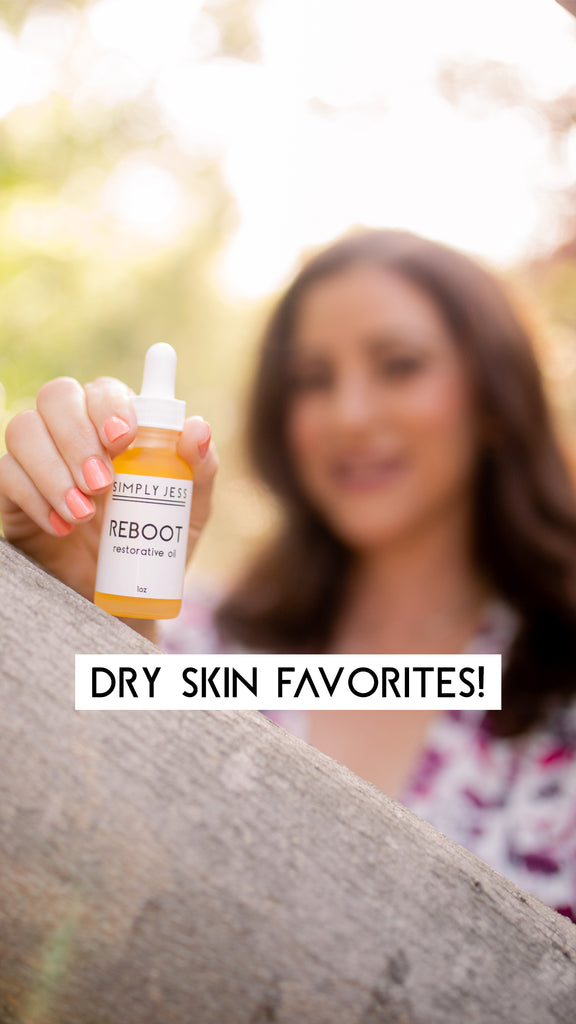 This is the time of year I start to hear from my clients about their skin becoming more dry. I am sharing 3 must have products for dry skin and other tips for keeping your skin dewy and balanced! 
Skincare:
REPAIR toner- Toning is an essential step for hydration. Not only does it deliver moisture it also helps your next step hydrating products penetrate into the skin.  
UNDO serum- This toner is amazing for HYDRATION! Hyaluronic acid is used to deliver hydration and make sure it stays on the skin. A hydrating serum like UNDO is crucial for dry and dehydrated skin!
REBOOT restorative oil- This nourishing oil locks in your hydrating products and helps the skin achieve that glowy look. We love it at night when you skin cells are repairing but during the winter many of my clients use it in the am as well! 
Other tips for keeping the skin nice and hydrated this season is to regularly exfoliate the skin. This goes for the body too, I love dry brushing before a shower. 
Apply products on damp skin, they will absorb better and keep you moisturized. After taking a shower don't fully dry the water off before you add your body lotion. This makes a big difference! 
Make sure you are using your hydrating products at night while the skin cells are repairing for best results. 
Hope this helps, let me know your favorite ways to keep your skin hydrated below!