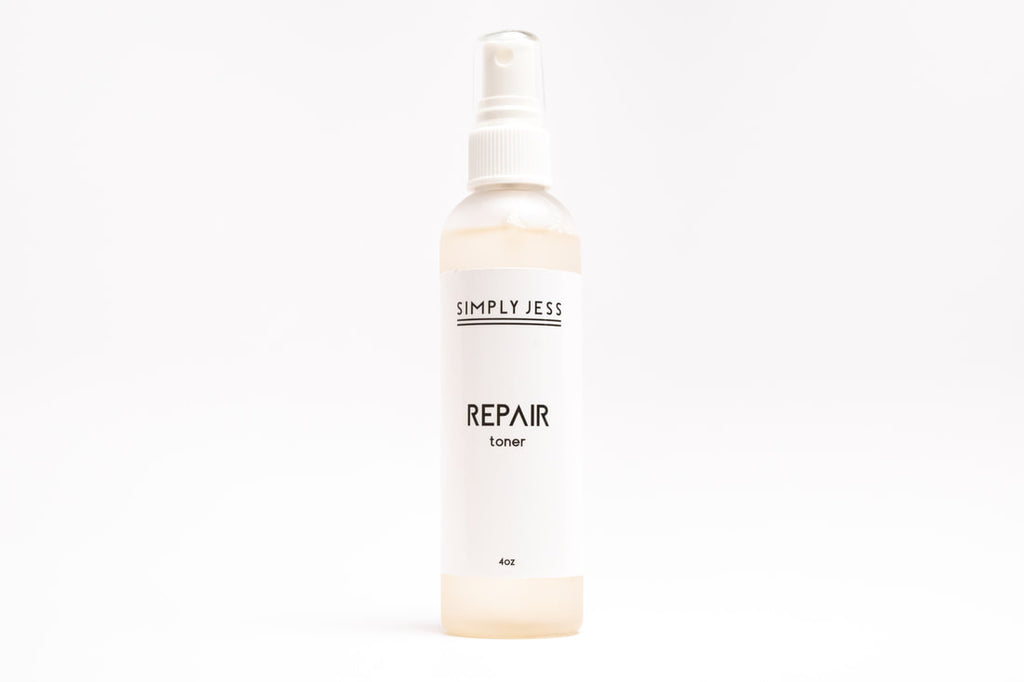 After all of the traveling I have done I have learned that I like to pack only the essentials. Today I am sharing my favorite travel items that I can not live without while on the road. These are especially helpful if you are getting on a plane because airplane travel literally sucks the hydration right out of your skin!
1.
REPAIR toner
- This product is my number one tool when I travel. I keep one in my purse, I created a travel size version for airplane travel, and spritz it throughout my flight or drive. It cannot be overused! REPAIR toner keeps you hydrated and protected. 
2.
Sun Protection
- Whether you are on a road trip or flying to your destination, sun protection is a must. Many of my clients don't realize that you need protection from the sun while you are on a plane, the sun is stronger up there. Same goes for when you are driving, make sure you protect your skin from the rays that come through the window. If you want to multi-task you can use a CC cream getting a light coverage of makeup and also a SPF at the same time. I love
Supergoop
 Daily Correct CC Cream.
3. Body Butter- Because I am so dry I literally shrivel up with dryness when I travel. Especially when I am visiting family in Arizona where the weather is super dry. I keep a body butter with me anytime I travel and repeatedly apply on my hands and arms. I make my own super rich body butter but I also like
Coconut Whipped Body Butter by 100% Pure. 
---
5. Lip Balm- My lips get super dry when I travel so I use my KISS mint lip balm to help keep them protected. The coconut and almond oil keeps them super nourished and the peppermint oil gives a slight tingling that I love. The best deal for a travel pack is my HYDRATE kit, it comes with a travel sized REPAIR toner, full size UNDO serum and a KISS mint lip balm. UNDO serum is also a must to wear while traveling because it helps bind moisture to the skin keeping it smooth and hydrated. Learn more about the kit
 

here.
 You get the KISS balm for free when you purchase it together. 
For extra pampered skin and for long flights, bringing an eye pillow or a sheet mask is a wonderful way to feel hydrated and stay relaxed. What are your favorite travel essentials?