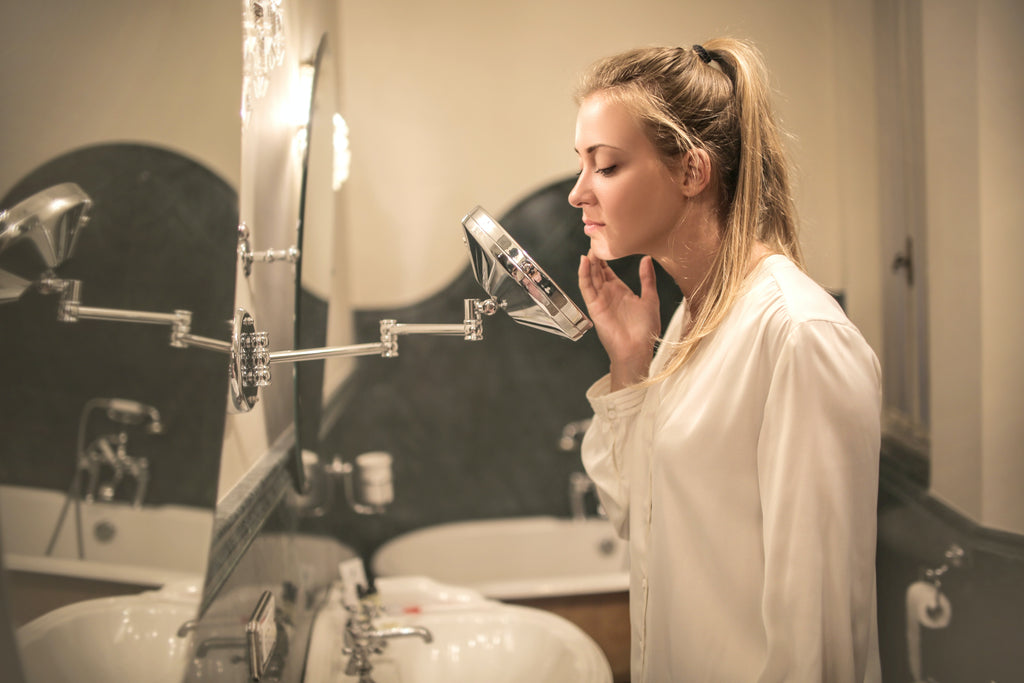 I have been hearing many more people talking about acne breakouts this year than in the past. I want to talk about what causes us to breakout and what we can do about it. 
Globally we are experiencing a pandemic, hello 2020, thanks for bringing allllll the stress! Stress impacts our hormones, causing our sebaceous glands to produce more oil. This in turn can lead to clogged pores and breakouts. 
Another reason some of us are breaking out is because of the facial masks we are wearing. Unfortunately, wearing a mask can lead to breakouts because bacterial buildup, irritation from the mask rubbing on the skin and sweat/debris clogging the pores. "Maskne" as it is referred to, is experiencing acne around the area on our face where the mask is worn. There are a few things we can do to help minimize this such as: 
Washing your reusable mask each time its worn
Washing your skin before putting on the mask 
Using a toner right after you remove it that is hydrating and antibacterial
Using ingredients like Hyaluronic acid to protect the skin while wearing the mask
Although my line isn't targeted for acne and breakouts, I have seen great results from my clients who are dealing with this. I have clients who have thought the only way to treat acne is to be aggressive, overly exfoliate and strip the skin to remove the oil. After trying a more gentle approach and using products that help heal they have seen amazing results!
Here are a few tips for treating breakouts that might not be what you think:
Hydrate! Yes it seems like that would make it worse but hydrating the skin with water based ingredients will help balance the skin helping it to not overproduce oil
Use Anti-inflammatory ingredients-Soothe the inflammation with calming ingredients such as white tea, arnica and lavender. 
Add in an ingredient to help heal and protect the skin barrier like Hyaluronic Acid. This will help protect and soothe at the same time. 
Throughout the Simply Jess line I am happy to say we have been able to help heal many skin conditions with this more gentle and natural approach. Acne has been no exception! Have you experienced breakouts more than normal this year? What have you done to help this issue?