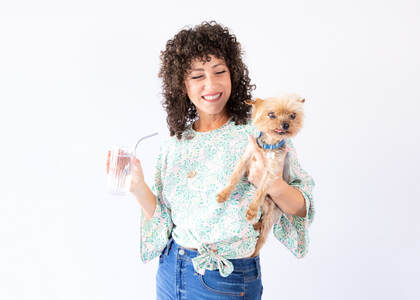 I have been talking to a lot of people about their skin lately. I have been hearing the same thing as a theme and I wanted to talk about it here. Things like, my skin is so dull lately or it is looking lack luster. The skin is lacking that beautiful radiance every one is craving and I want to give you three simple tips to help you get your glow back!

Inside out!

If you have read my blog you will notice a constant reminder that what we put inside of our body matters! Whenever I notice a dullness or dehydrated skin I know I need to amp up my water intake. Drinking enough water, especially when drinking liquids like alcohol and coffee that are dehydrating, can help with plumper hydrated skin. 

Moisture Binding Ingredients

I find when some people over exfoliate or strip the skin with harsh ingredients it has a negative impact on the skins appearance. I love using hydrating topical ingredients that not only moisturize but help keep the hydration intact throughout the day. One of the best ingredients I have found for that is Hyaluronic Acid. It protects the skin while delivering a power packed punch of hydration, plumping out fine lines and wrinkles. It is a super star glow maker. 


Red Light Treatments

I have been a fan of the Red light for years! I love how powerful it can be for stimulating collagen and ultimately getting that glow back. You can get a treatment with a professional skin care therapist and they even have hand held devices that you can use at home, I love the brand LightStim. Some people report the best results 4-6 weeks out because the time it takes the collagen to regenerate. There are many other treatments out there as well, this one just happens to be completely non-invasive and natural. 

A bonus tip and my secret weapon for a glowing skin is a great night sleep. After a full night of rest and good sleep my skin always looks so much better. What a difference it makes around my eyes and my overall appearance. So don't forget your zzzz's. Sleep is one of the best ways to get your glow back! What are your tricks when you feel you skin is lacking its glow?