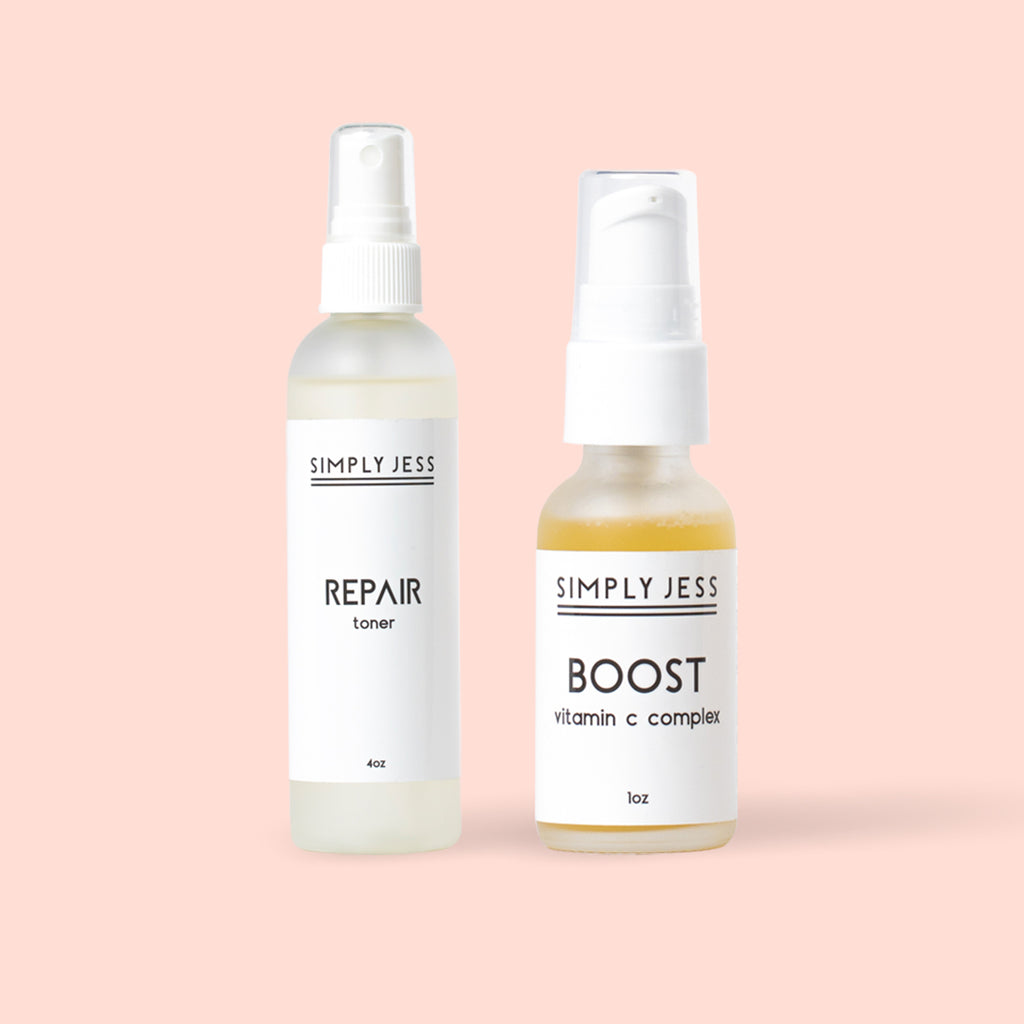 With summer right around the corner, we are gearing up our skincare toolbox to make sure we are well protected. With more sun exposure, the more protection our skin will need to stay healthy and hydrated!
Here are my ✨ 2 favorite ✨ products to keep your skin protected along with SPF this summer! 
Our BOOST is here to help brighten and keep collagen production moving. The super hero ingredient in this product is VITAMIN C and here is why we love it: 
Vitamin C 
Firming and Toning
Boosts Collagen for Healthy Skin
Powerful Skin Brightener
As we spend time in the sun our cells are exposed to UV damage. Even after we get indoors the damage continues for a few hours. Our goal is to put a halt on that process and we can do so by using our REPAIR toner.  Our superhero ingredient is CAMU CAMU:
Camu Camu
Powerful Antioxidant
Super high in Vitamin C! 
Amazing for Pigmentation
 We always remind our clients, PREVENTION is easier than repairing. We minimize damage when we wear our SPF and hats and also using products that contain active antioxidants! Let us know below if you have questions!